Coronavirus and Unemployment top worries of Indian netizens: Ipsos What Worries the World, August 2021
Coronavirus and Unemployment top local & global worries: Ipsos What Worries the World global monthly survey, August 2021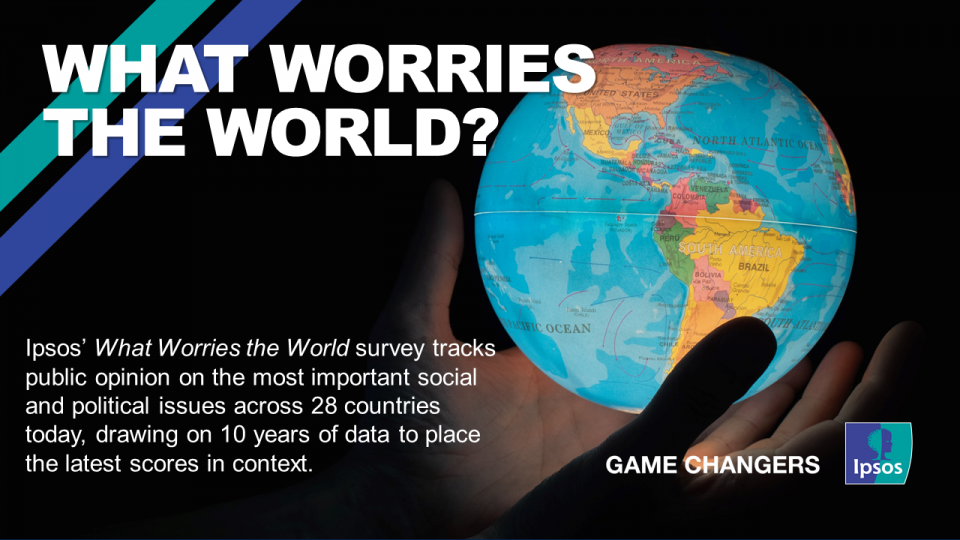 According to the latest edition of the Ipsos What Worries the World global monthly survey, among 28 countries and 19,010 adults, Coronavirus and Unemployment continue to sit at the top as the two biggest worries, both for Urban Indians and Global Citizens. And while the worry levels are higher among Urban Indians versus Global Citizens, the overall sentiment of urban Indians is optimistic vis-à-vis global citizens with at least 63% of the urban Indians polled believing India is moving in the right direction, while global citizens are pessimistic with 64% believing their country is on wrong track. 
Elaborating on the findings of the study, Amit Adarkar, Ipsos India, CEO, said, "Urban Indians are a resilient bunch. While they too get baffled by these macro issues of the coronavirus and joblessness, but they do not let their spirits deflate in the process but adapt and trudge forward. At the local level, India has seen stern measures being taken to contain the virus via lockdowns and curfews. And the poor have been supported with free rations to overcome the difficult period of the pandemic. In May when the panic situation happened and there was an unusually high demand for O2, then Urban Indians too were in a precarious, unhappy situation and it reflected as a downbeat sentiment in this survey."   
The markets most optimistic were of Saudi Arabia (88%), India (63%) and Australia (55%). And the most pessimistic were Columbia and Turkey with 88% and 87% saying their country is on wrong track, respectively. 
Top worries of Urban Indians  & Global Citizens
Urban Indians and global citizens are beset with the coronavirus and unemployment the most and the other issues are further getting enhanced due to the impact of the long-term pandemic. The poor have been subsisting somehow, deeply impacted due to the pandemic. Even education continues to be impacted as children are not yet vaccinated.    
Top worries of Urban Indians

% age

Top Worries of Global Citizens

%age

1

Coronavirus

47%

Coronavirus

37%

2

Unemployment

40%

Unemployment

31%

3

Financial & Political corruption

32%

Poverty & Social inequality

31%

4

Poverty & Social inequality

25%

Financial & Political corruption

29%

5

Education

21%

Crime & violence

25%
"Vaccination, social distancing protocols continue to be the buzzwords, till we complete mass immunization. Until then, it is status quo and no immediate reprieve from these worries," added Adarkar.
Download