Ipsos' Pre-Election SPEC Survey
This is the 1st Media Release of Ipsos' fourth national SPEC (Social, Political, Economic and Cultural) survey for 2017. Fieldwork was conducted between 22–30 of July. For this survey, an increased sample of 4,308 was used, covering all 47 counties.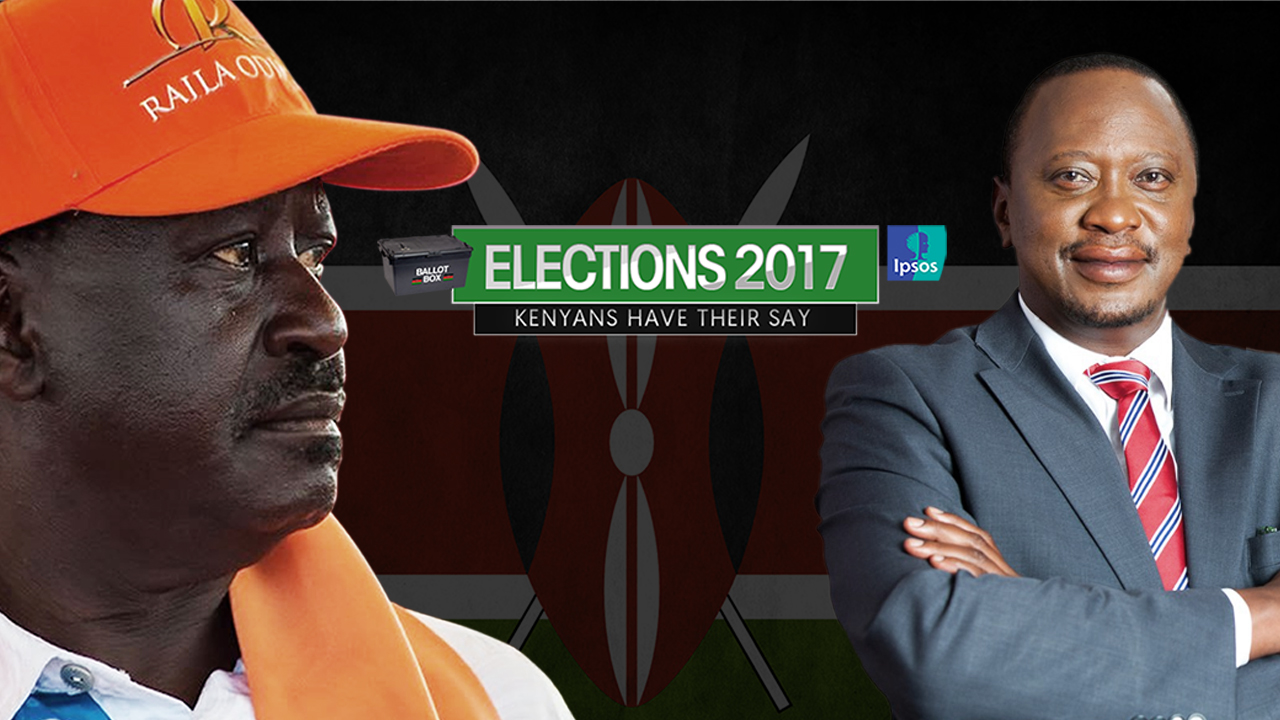 Important Note – Recent Events:
During and after fieldwork, several developments occurred whose (full) impact may not be reflected in some of the results reported in this survey. Among them are:
President Kenyatta fails to appear at debate with Raila Odinga (24 July)
NASA leaders claim Jubilee plans to use the military to rig the election, together with ballot-stuffing using secretly printed presidential ballots (28 July)
IEBC announces that only one agent per party will be allowed in polling stations (24 July)
Cleaning of Voters' Register (Early July)
IEBC announces that it will not provide in-progress presidential vote totals as constituency results are announced, but only the final total, since constituency results will be in the public domain (26 July)
Raila Odinga and other NASA leaders allege plot by Jubilee to deploy the Military to help 'steal' the election
President Kenyatta Uhuru rebukes Raila Odinga for accusing the Military of being used for pro-Jubilee electoral purposes on the basis that if the latter wins, he would expect this same Military to serve him as Commander-in-Chief (26- 28 July)
Body of IEBC ICT Chief Chris Musando found murdered along with that of an unknown woman, and his body identified two days later, the day he was to lead a demonstration of the IEBC's election technology (29, 31 July)
Key findings
Main Finding: Presidential Contest
Voters' Registration Status
Change in Household Economic Conditions (Last Three Months, Five Years) and Kenya's Direction
Security and Election Integrity Issues
Political Party Alignment
Awareness of Presidential Candidates and Vote-Preferences
Ballot-Choice Correlations
Kenyans' Preferred Political System
Concluding Comment:
Notwithstanding Jubilee's advantage, given the close gap between the two leading presidential candidates, the outcome of the election cannot be predicted on the basis of this survey's results. This is so not just because of the possible impact of campaigns and other events during the remaining days, but also due to the ultimate decision of those reporting to be as yet "undecided", and the possible variations in voter turnout.
At the same time, given the minimal support expressed for all the other six candidates, a second round, run-off contest appears far less likely than it did in the 2013 election.