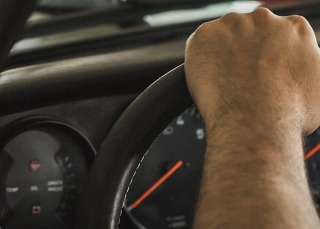 Automotive and Mobility Development
Benchmarking & In-Market
OUR SOLUTIONS
Understanding how you perform against key competitors is crucial to developing market strategies, driving product improvements and designing better vehicles. Ipsos conducts New Buyer and Quality benchmark programs globally, providing continuous insights to the automotive industry.
Our Latin America New Car Buyer studies provide the automotive industry with a deep understanding of customer behaviour and attitudes towards automotive brands after purchasing a new vehicle. It also reveals the impact of the customer's experience with different brands on their purchasing decision and repurchase and recommendation intent. NCBS programs cover key aspects of the buying process such as purchase funnel/considerations, reasons for buying, and drivers of rejection. They also cover a comprehensive view of customer satisfaction with current product attributes, driving habits, buyers' profile, and brand and vehicle imagery – key indicators of loyalty and advocacy. Analysing New Car Buyer data is critical to understanding how customers' expectations of product experience are set and with which vehicles your customers are comparing their new vehicle.
The key advantages of a club versus a syndicated benchmark study include reliability of name sourcing directly from participating manufacturers. This allows for rigorous controls over accuracy and robustness of sample sizes, data collection consistency, and transparency of data processing and reporting methods.
Quality Trackers
Empowering auto industry decisions through credible, meaningful, and easily accessible customer-based information.
Ipsos is the leader in proprietary global quality tracking programs of major car manufacturers who are using our quality monitoring platforms to continuously track and monitor new vehicle quality and durability via proprietary or competitive club studies.
Improving key product indicators through proprietary tracking programs is proven to translate to improved ranking in Ipsos Club benchmark studies.
Our Quality Feedback System (QFS) and Quality Connection™ data mining and reporting portal, are designed specifically for automotive initial quality and durability tracking programs. The platform includes a proven online survey, a pre-defined battery of quality-specific questions, and an interactive web-based reporting portal. Quality Feedback System is the leading platform used by global automotive manufacturers, in 30+ markets to track initial quality.
Our comprehensive approach to survey design allows our automotive clients to access customer feedback in a fast and actionable manner. It also enables them to substantiate the need for improvement in the supply chain, reduce warranty costs and prevent early recalls. Our automotive experts can support prioritisation and allocation of manufacturing and design investments to achieve the best return on customer satisfaction, improved benchmark position and ultimately increase customer loyalty and brand retention.
More than 6,000 members of the global automotive industry currently use the Quality Connection™ platform to continuously monitor product performance to customer expectations. Our hierarchical survey approach allows for a short and pleasant respondent experience, while extracting the most comprehensive set of 'things-gone-wrong' diagnostic details in the industry. The entire program, from survey invitations, reminders, surveys, post-launch assessments and reporting platform is designed to deliver the most reliable, robust, and actionable data in the automotive industry.
As our data collection and reporting systems are proprietary, Ipsos is in a unique position to continuously listen to our clients and automotive customers. This enables us to provide questionnaire and data delivery portals with innovations such as Text and Video Analytics and Social Media integration, in addition to ongoing updates to cover new technology and vehicle features.
Please contact: Julia Hedrick
Quality Deep Dives
Offering you unlimited consumer understanding on future mobility.
Ipsos conducts qualitative clinics when deeper insights, more immersive interaction and observations are needed to better understand consumers' needs on future mobility. It can be a stand-alone qualitative clinic, where consumers are given ample time to try out, for instance, different seating configurations of a new vehicle, a ride-along to observe how consumers interact with their cars, or as an additional module in a pre-launch clinic. This could be a focus group discussion among consumers or an expert interview to deep dive on a new concept's strengths and weaknesses. It can also be an activation workshop where learnings are shared with stakeholders in a collaborative way.
Ipsos' qualitative experts focus on mobility research and can always deliver deeper insights, while being ready to be challenged with new ways of doing research. This can include focus group discussions, ethnographical research, in-home visits, ride-along, in-car interactions, one-on-one consumer interviews, mobility diaries, expert interviews, or activation workshops.
Please contact: Julia Hedrick
Advisory Services
CORE (Consumer Optimised Requirements Engineering) combines expertise in consumer expectations and technological engineering to provide market alignment at all stages of the development process, assuring high customer acceptance and quality when these new products are brought to market. Specifically, CORE seeks to provide:
Creation of customer-driven technical requirements
VoC needs in the new automotive industry, especially electrification and autonomous features
Product/Market entry assessment
Please contact: Alexandre de-Saint Leon
Navigator
Understanding changes to consumers attitudes, interest, and behaviour in the context of COVID-19.
The COVID-19 pandemic is impacting consumers' mobility habits and consumption, including car purchase in the near term, if not permanently. There is an increased need for clients to understand the impact of the pandemic and the potential shifts in consumer behaviour. The Ipsos 2020 Automotive Navigator survey was designed specifically to assess the impact of the COVID-19 outbreak on mobility and purchase consideration.
The survey includes a 15-minute survey written in the native language of each country, with sample provided by Ipsos I-say panel and global panel partners. Clients receive a report, detailed tables, and an SPSS data file with an overview of results. 
Please contact: Indra Chow and John Kiser
Advanced Analytics
How to predict mobility usage and vehicle sales.
Mobility analytics help clients to better manage risks by analysing price perceptions, elasticities, sales, share and volume forecasting, as well as user potential of future mobility offers.
Most commonly, this will be a module in a pre-launch pricing or marketing clinic where an advanced analysis is included to understand preference, shares, and volume potential of the new vehicle. It can also be a stand-alone survey to investigate how consumers perceive pricing of different features and/or packages.
Advanced analytical tools such as conjoint methodology, configurator, and a range of optimisation techniques are utilised along with the latest marketplace simulation techniques for more realistic predictions to optimise price and sales.
The Marketing Science teams at Ipsos are experts in calibration and validation techniques. With a profound understanding of simulation market research and other systematic research biases, their predicted results are much closer to what will be seen in the market than those claimed by consumers.
Please contact: Julia Hedrick and Indra Chow
Quality Club
Ipsos Quality Club programs cover more than 10 countries, collecting feedback from hundreds of thousands of customers every year in a reliable and actionable manner.
Our questionnaires have been designed in a customer-friendly way to gather all the diagnostic information that engineering, manufacturing, quality, and product design teams need to identify perceived quality, as well as root causes of customer dissatisfaction and implement corrective measures.
Please contact: Julia Hedrick
Quality Feedback System (QFS) Methodology
Our Quality Feedback System (QFS) methodology, uses multiple approaches to invite customers to take our detailed yet customer-friendly survey, according to the culturally accepted and preferred method by country. Despite flexibility of invitation method (email, SMS/text, etc.), all customers are directed to a globally consistent benchmark survey. Customer feedback is available to participating automotive clients within 24 hours, via our state-of-the-art Quality Connection™ reporting portal. This provides analysis from a respondent VIN (Vehicle Identification number)/level, to topline report dashboards on a fast, ongoing, and consistent method across vehicles, brands, countries, or regions.
Please contact: Julia Hedrick