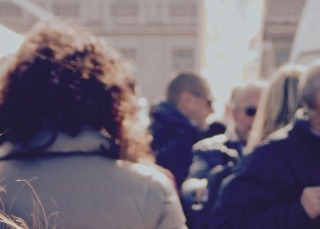 Public Affairs
Public Policy Improvement
OUR SOLUTIONS
Our Public Policy Improvement teams design, develop and carry out customised research for clients in the government and public sector to help them make better, evidence-based decisions. Our expert teams in 38 countries have in-depth sector knowledge to assist decision-makers across the full range of public policy issues.
We go beyond data delivery: we advise our clients on how they can best translate this understanding into efficient and effective policies, programs, communications strategies, and marketing initiatives.
Citizen and Stakeholder consultations & social policy improvement
Our experts have extensive experience in assisting government bodies, NGOs and organisations to:
measure and develop key messages for legislative or regulatory issues
design, implement, and evaluate public communications programs
develop and evaluate policies, programs and communications to invoke social and behavioural change.
explore issues to better understand the needs of citizens, stakeholders, members and other interest groups.
Health
We've developed strategic research programs for government, not-for-profit organisations, hospitals, integrated health systems, national or regional health insurers, and other health providers. We offer a complete range of community and patient engagement services and methodologies (both quantitative and qualitative).
Our vaccine research practice explores public opinion among consumers, and other stakeholders to understand the dynamics around COVID-19 vaccines – and hence, the future outlook – through the eyes of society, markets and people.
Environment and Energy
Ipsos works with leading organisations across the public, private and not-for-profit sectors. We have a strong track record applying social research, monitoring and evaluation approaches to understand society and business response to a wide range of environmental, energy and sustainable living issues.
Sustainability
Sustainability is the long-term viability of a business. It is more than corporate social responsibility and reputation, and it also goes beyond environmental sustainability. Our sustainability practice helps Governments and Institutions to establish policy priorities and businesses to define, manage and communicate their sustainability strategy.
Transportation
Our work covers all modes of private and public transport, with a wide range of clients and partners, large and small. We use market and social research to improve understanding of travel behaviour, customer experience, attitudes towards new policies, new and existing infrastructure and public spending priorities.
Behavioural Insight & Change
Ipsos leads in behavioural insight – identification and systematic, structured understanding of clearly specified behaviours and their changes to develop interventions based on behavioural insight.
Women's Empowerment and Gender Issues
Ipsos is dedicated to the empowerment of women around the world. Our expertise includes models for financial and social empowerment and helping organisations understand context and social policy.