Global vaccines research
As the race to vaccinate the global population gathers speed, the world continues to face many more questions than answers – not only about how long the vaccination process will take, but how it will roll out, willingness to have the vaccine, and once vaccinations have become widespread, how the journey continues back to 'normal'…?
Ipsos tracks opinions and intentions among consumers, healthcare professionals and other stakeholders to understand the rapidly shifting dynamics around COVID-19 vaccines and the future outlook through the eyes of society, markets and people.
Find our latest insights and opinions and an overview of our global vaccines research offer below.
Polls & Reports | Articles & Papers | Services

Webinars and Videos
Building Better Insights Around the COVID Vaccine. Revisit our webinar to hear Ipsos' healthcare experts discuss how insights from our research can be used to help inform different communities of interest including healthcare providers and pharmacists as well as the consumer populations in your market.
Our ethnography team have been following people across the world since the beginning of the pandemic to see how habits and behaviours have changed throughout the crisis. In the video below, we follow one participant in the UK as they take their mother to be vaccinated.
Learn more about the CovidWatch study.
Polls & Reports
Articles & Papers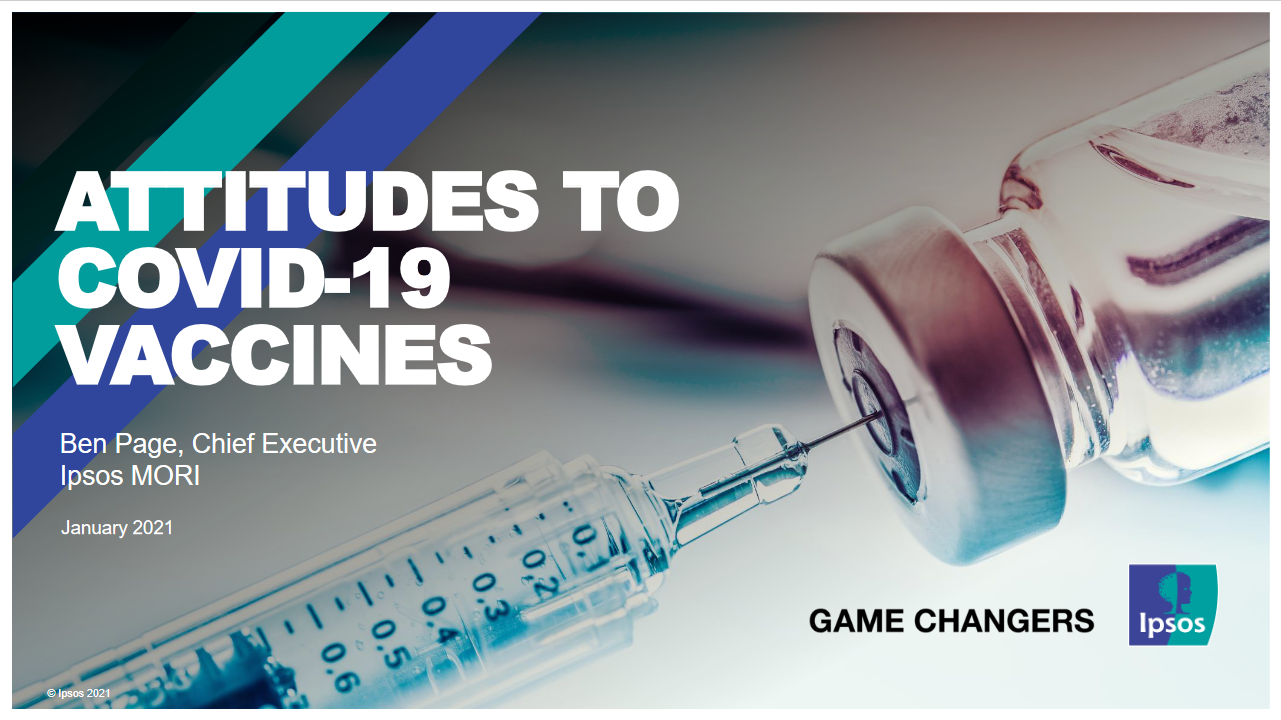 Attitudes to COVID-19 vaccines. The global rollout of COVID-19 vaccines will be the largest, fastest and most challenging vaccination program in history. This could bring many problems. Some we will anticipate; some we won't. One glaring problem that is quickly emerging is a major mismatch between vaccine supply and demand.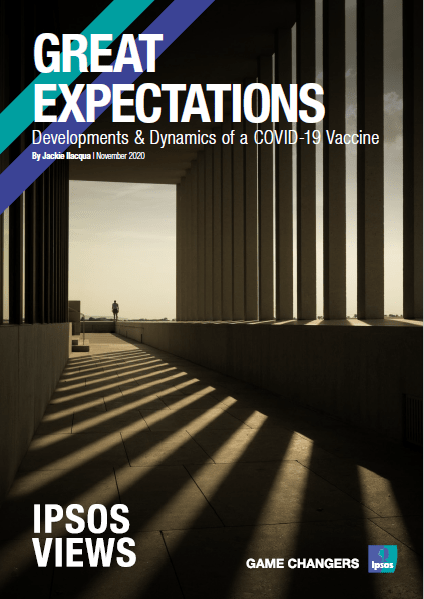 Great expectations: Developments & dynamics of a COVID-19 vaccine – As the world awaits further news on outcomes from COVID-19 vaccine trials, we must acknowledge that the task of vaccinating the world against COVID-19 won't be easy – especially when it comes to bringing the public on side. This paper uses Ipsos research to highlight the obstacles and opportunities that lie ahead, and the importance of building public support.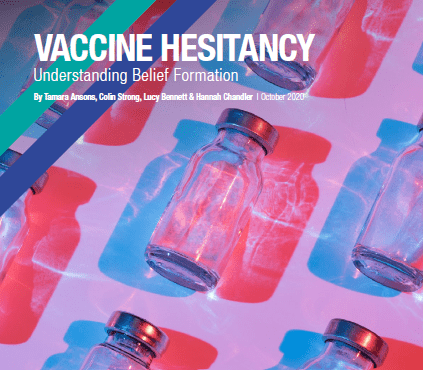 Vaccines hesitancy: Understanding belief formation – As we await the progress of COVID-19 vaccines, one question we can usefully consider now is how vaccination beliefs and behaviours are formed and maintained. This paper looks at the issue of vaccines hesitancy from a behavioural science perspective and asks whether the discussion to date has been overly focused on the individual, underestimating the role of cultural and political situations and other social drivers.
Services
Click here to learn more about Ipsos' global vaccines research capabilities, and how we can help answer your key questions: