The Sustainability Imperative
Building Sustainable societies and organisations requires giving attention today to those practices that will ensure viability long-term.

Ipsos understands the context but also the challenges to responding to the Sustainability imperative. As a member ourselves of the UN Global Compact, we also engage in reporting in our practices and are focused on how we can work toward the targets established around the United Nations Sustainable Development Goals.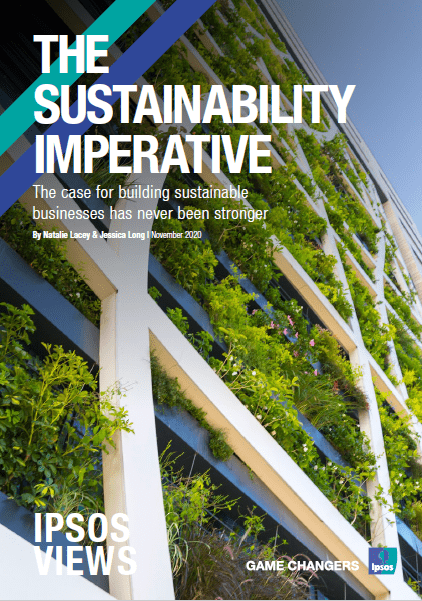 Ipsos has recently released the first in our series of guiding principles for taking action on Sustainability. Designed for businesses, our POV helps businesses prioritise and focus. Future editions will focus on the public sector and specific areas of priority.
 
---
Ipsos has a systematic and consistent approach
to measuring corporate performance on Sustainability.
Using the core pillars of environment, social and governance,
we put companies in a head to head situation and
measure imperative – the need to take action now.
---
For our clients, we work across our service lines to address the scope of issues and questions that may be raised in working toward Sustainability across the pillars of Environment, Social and Governance (ESG). We apply our capabilities and have developed clear points of view and leadership in specific areas of priorities.
Issues and context | Understanding the citizen consumer & the say-do gap | Brand purpose
Corporate reputation and stakeholder relation | Evaluation and impact
Issues and Context
A key element of Sustainability is measuring the priorities and trends in societies and the impact on perception and expectations of organisations. We work with clients and conduct leadership studies on issues such as climate changes and the circular economy to enable insights and informed recommendations. We are pleased to work with leading businesses such as ING and Tetra Pak on how citizens and consumers are reacting on issues such as the Circular Economy and Health behaviours.
Ipsos uses a set of data sources including social media to understand trends and context.
Understanding the Citizen Consumer & the Say-Do Gap
Now – more than ever – the values of us as citizens flow through our wallets to consumer behaviour.
We also are acutely aware of the phenomenon of those who say they are willing to action and those that do. This Say-Do Gap, otherwise known as the Value-Actions Gap, is often referenced as a key challenge for all our clients working in sustainability.
Historically, brands and governments have focused their efforts and influencing people's behaviour to close the say-do gap. This means they tend to focus on 'nudge behaviour', where positive enforcement and indirect suggestions are used to influence behaviour. However, the complexity of the sustainability topic means that people need more than just nudges. Ipsos challenges this perspective and asks governments and businesses to consider the role they directly play in closing the gap. An emphasis on helping people navigate this space through tackling key barriers should be prioritised over nudges alone. Often, navigation requires attention to consumer facing products and packaging – what is in the pack and how it is labelled. Ipsos has extensive experience and points of view on how clients can take action.
Brand Purpose
Addressing sustainability often goes to the heart of a brand and its purpose. Ipsos can help organisations redefine or adapt their brand purpose to align with the sustainability objectives of the business.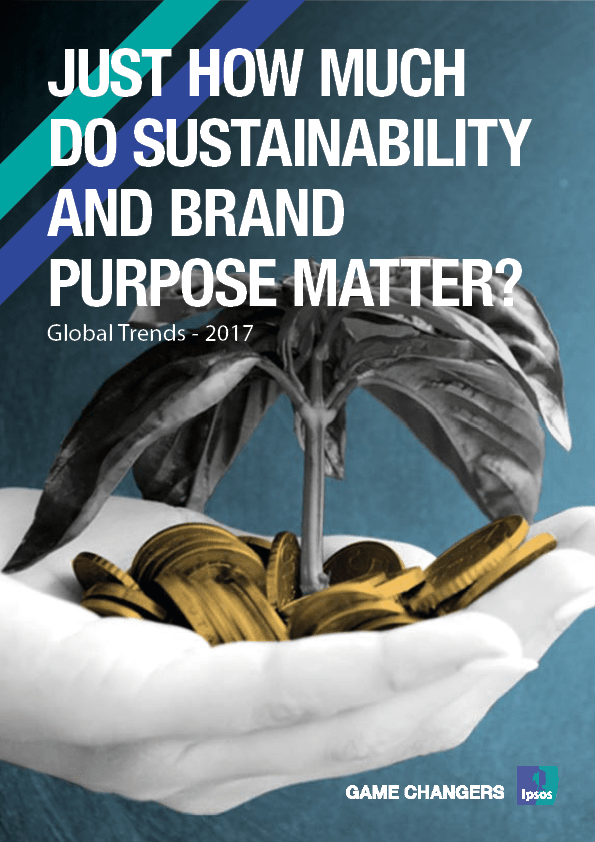 Corporate Reputation and Stakeholder Relations
Companies that take sustainability actions which are authentic, credible and effective are the most likely to see reputational gains from these activities. Sustainability impacts a broad set of stakeholders including investors, regulators, employees and influencers all the way to consumers. Ipsos' Corporate Reputation expertise helps clients determine actions that are authentic, credible and effective and to understand the impact of their actions.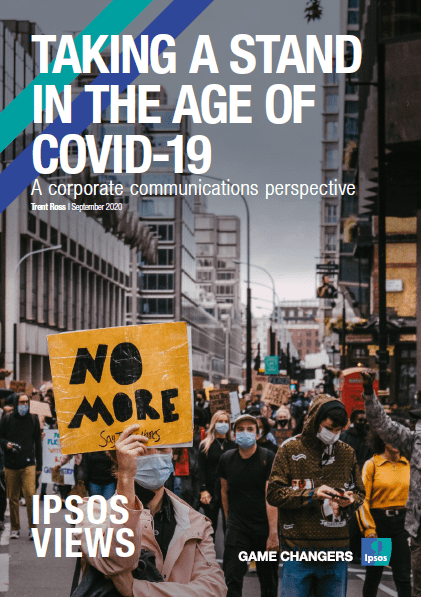 In the following episode fo the Educated Conjecture podcast, Mike and Sean are joined by Jessica Long, Head of Ipsos' Climate Change & Sustainability Practice. How has the conversation evolved from sustainability, climate change and the environment to a wider view of the long-term health of the world and its people? With concern for the environment now at an all-time global high, what do people, governments and the private sector need to know about understanding, prioritizing and leading ESG (Environmental, Social, and corporate Governance) initiatives that will make a difference?
Evaluation and Impact
Demonstrating action and providing evidence of success is increasingly important to the communications around Sustainability. Studies that delve into outcomes contribute to credibility and proof of commitment for consumers but also for investors and other stakeholders.
Case studies:
Ipsos is Mondelēz' third-party evaluator. Together, they have mapped how Cocoa Life is progressing toward the goal of sustainably sourcing all cocoa by supporting farmers and their communities, while addressing climate change, women's empowerment, and child labor in key cocoa-producing countries.
Social conversation analytics can reveal how people discuss sustainability in their own language, providing a critical, consumer-led perspective on the category landscape. This case study describes how Ipsos' Trend Radar methodology was used to inform a CPG client's packaging innovation pipeline by revealing topics that were most resonating with consumers and forecasting which were anticipated to grow.