Challenge the Apathy: Shedding Light on Domestic Abuse in Singapore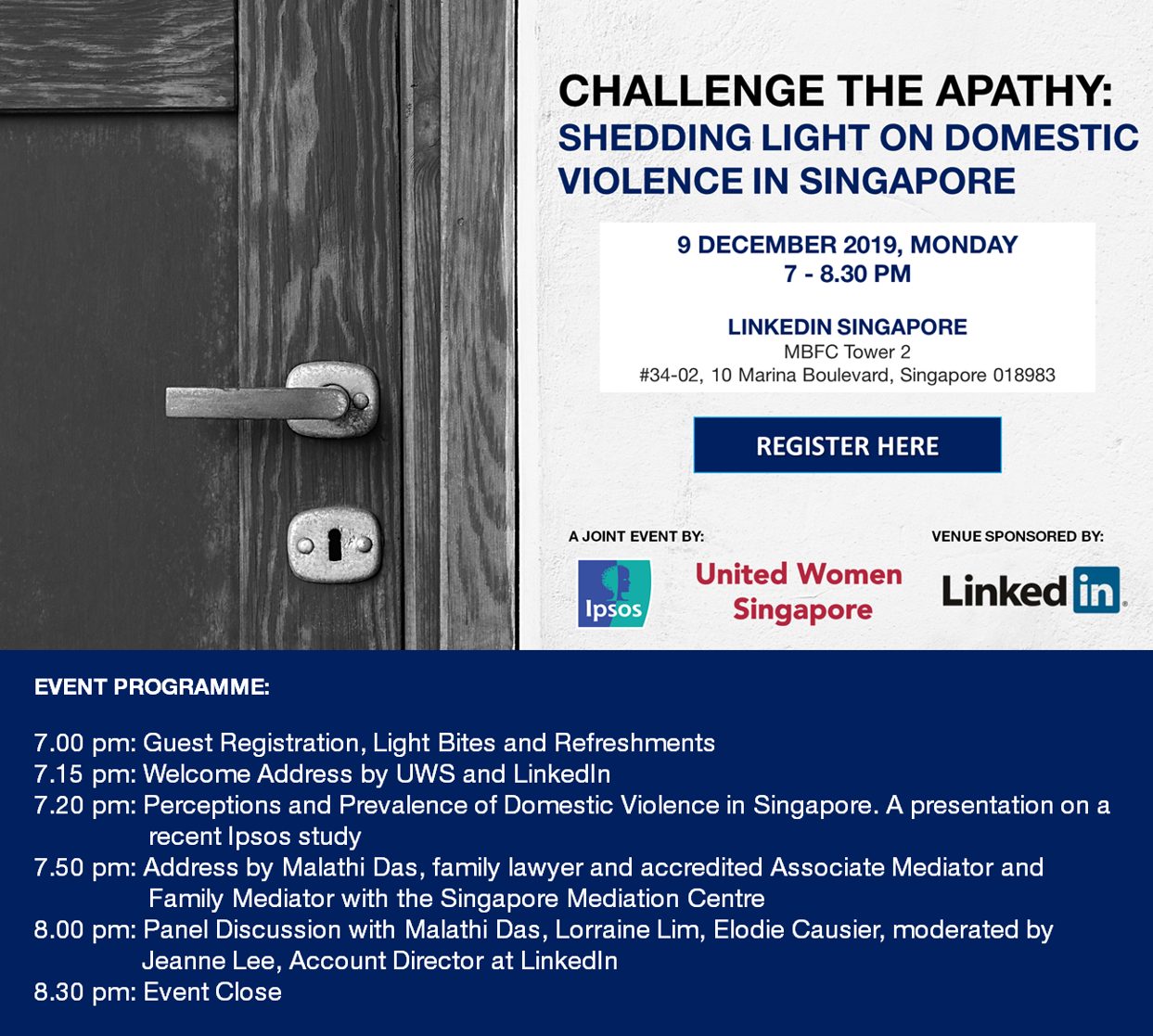 Join us for an evening of dialogue with United Women Singapore (UWS), a local non-profit organisation working towards women's empowerment and gender equality and Ipsos, a global market research and insights company. The event will be hosted at LinkedIn, our event venue sponsor.
The evening will include a presentation by Ipsos that explores the perception and attitudes of Singaporeans relating to domestic abuse, and a panel discussion on the topic.
Discuss with and hear from active professionals in the field on how the situation in Singapore and victims' access to support and resources compare with neighbouring countries; and what individuals can do to support victims in our communities and workplaces.
Event Presentation: