Environmental Sustainability: Geo-diversity in concern
But how do these segments play out across the globe? Which attitudes drive different regions of the world? And which are more typical of some regions than others?
We find these different ways of dealing with environmental concern across the 15 markets included in the survey. The share of Activists tends to be quite stable, ranging from 14% to 19%. On the other side of the spectrum, we do start to see bigger differences for the Disengaged Denialists, with few people denying environmental emergency in Europe, Brazil and Canada and a much higher share of Denialists in US, Japan and Australia. We also observe a particularly large segment of Busy Bystanders in India. Pragmatists are the biggest segment in most countries. Understanding how these segments distribute in a specific market can help brands and institutions adjust their targeting and messaging accordingly.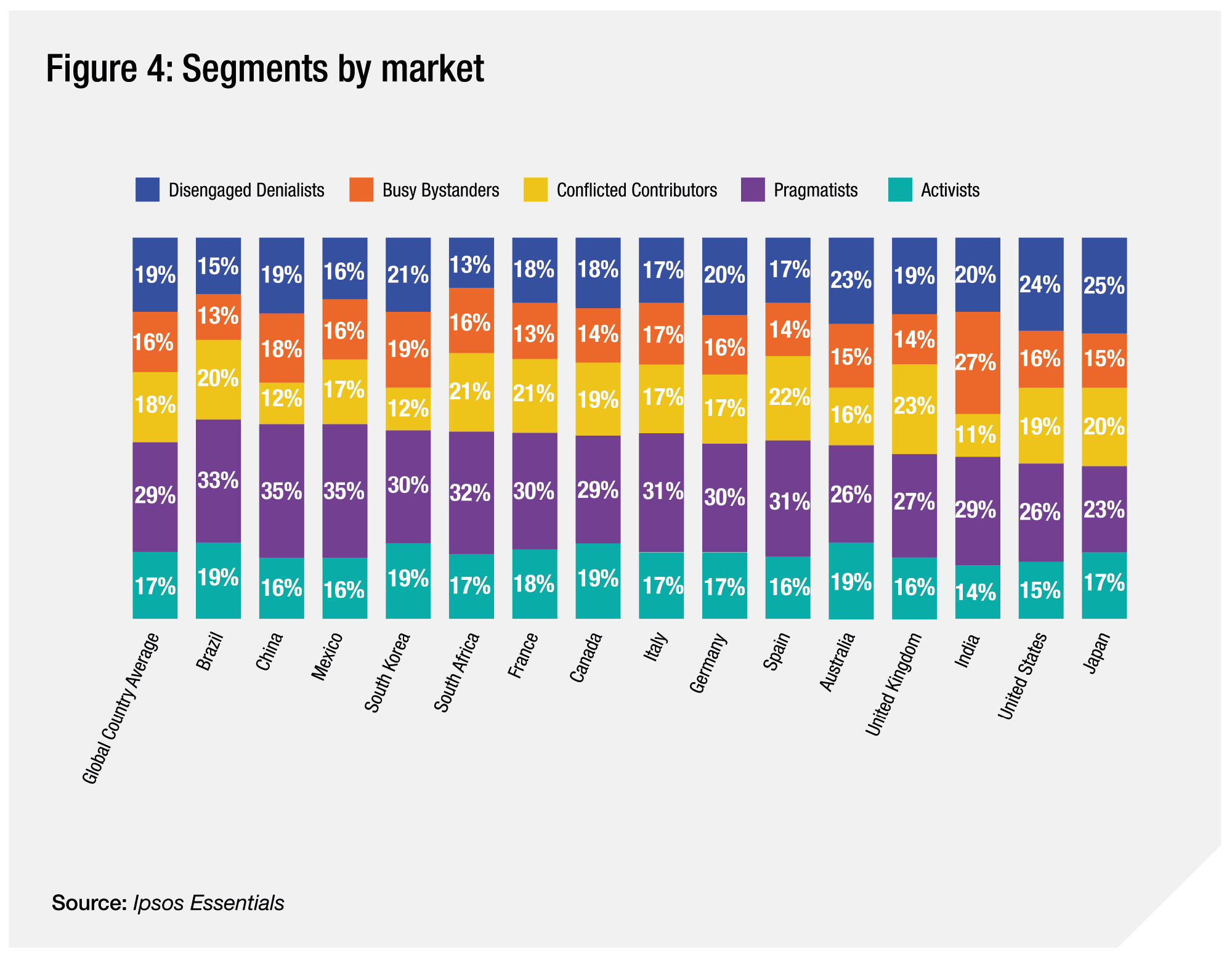 ---
Table of content
---