Ipsos Update – September 2021
This month we feature new research on women in advertising, wellbeing in India, updates on world opinion on globalization, economic recovery, exercise and sports, and more. Read the September issue of Ipsos Update here.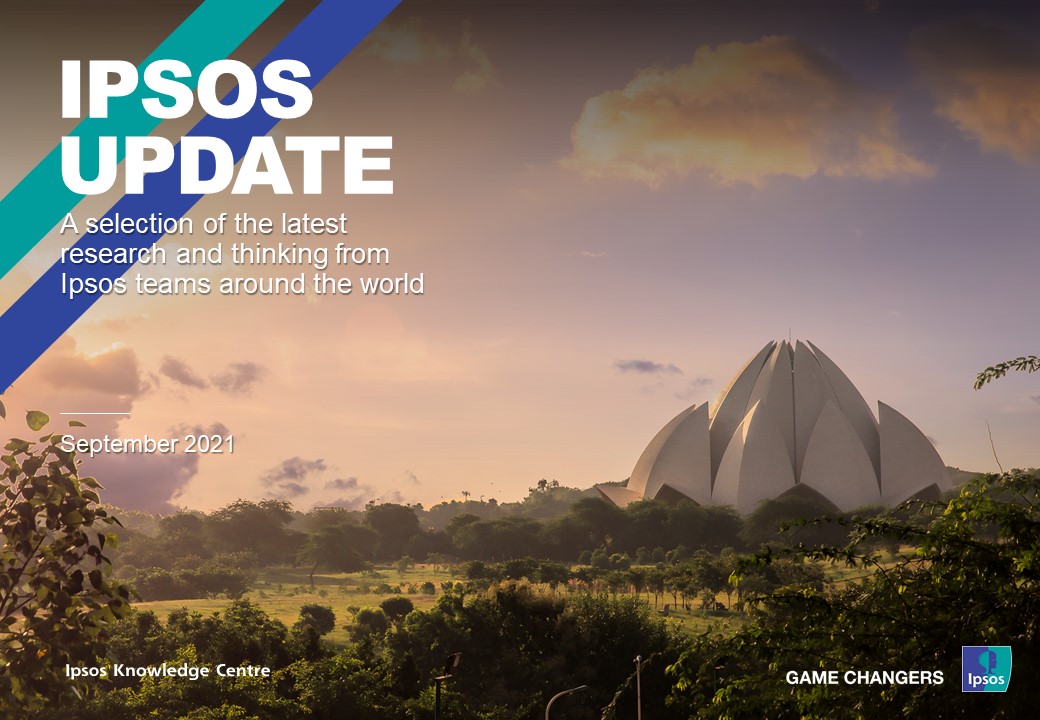 Features
Positive portrayals of women in the media can help move society further towards gender equality. We consider whether more modern and gender-inclusive advertising can also contribute towards a more successful brand.
Our latest India briefing paper explores the impact of Covid-19 and digitalization on mental wellbeing. We focus on digital connectivity, mental health, stepping back, and consider the opportunities for brands to connect with people's lives.
In a 25-country Ipsos survey for the World Economic Forum, we uncover a mix of polarisation and ambivalence among the public about free trade, globalization, and protectionist policies.
The latest wave of our monthly global survey finds continued concern about Coronavirus, with new highs recorded in Malaysia and Australia. We include a special focus on the places where climate change is rising up the agenda as an issue. In relation to this, you can also read our What Worries Denmark survey conducted specifically for Denmark.  
Our 29-country survey shows that people don't expect their national economy to recover from the pandemic any time soon. A majority expect it will take at least two more years. Meanwhile, our Consumer Confidence Index sees declines in the world's two largest economies.
Presenting public opinion on planetary stewardship and system change across G20 countries, our survey for The Global Commons Alliance finds that people are concerned about the state of nature, both for the present day and for future generations.
We explore global attitudes to sports and activity levels, finding people from the Netherlands to be the most physically active. The report also covers barriers to further participation, which include both a lack of time and money.
We release a Latin American version of our paper on customer service in the time of facemasks, comparing new research findings from Argentina and Mexico to what we have already discovered in the US.
Podcasts
Listen in to the latest releases including a new edition of The Operational Angle alongside the season finale of Customer Perspective, and discover Educated Conjecture, a new podcast series from Ipsos in Canada.
Download