2 in 3 Urban Indians pronounce Germany a trustworthy partner on global issues: Ipsos global survey on Angela Merkel & German leadership
German leadership under Merkel, 2 in 3 Urban Indians pronounce Germany a trustworthy partner on global issues: Ipsos global survey on Angela Merkel & German leadership; 8 in 10 Urban Indians bat for strong global leaders for tackling global challenges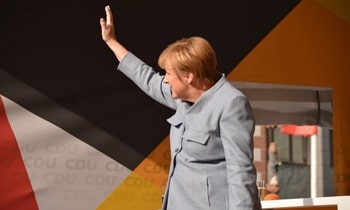 German Chancellor, Angela Merkel has decided to step down from her post on Sept. 24th after 16 years of dedicated service to her nation and has decided    not to recontest the elections. Ipsos conducted a 28-market survey among 20,000 global citizens to capture their views on Angela Merkel & German Leadership. 
German Leadership under Angela Merkel
At least 7 in 10 Urban Indians have a kind word for Angela Merkel and believe, under her leadership, Germany has been a trustworthy partner of India on global issues.
Elaborating on the findings, Parijat Chakraborty, Country Service Line Leader, Ipsos Public Affairs India said, "While Merkel does not have close association with India, at the same time we held similar views and concerns on macro global issues. She also supported India during the raging COVID19 crisis in April this year with Mission of Support."   
Women leaders foster peace?
6 in 10 urban Indians believe the world would be more peaceful and successful if there were more women political leaders at the helm. Global citizens are displaying almost polarized views with 54% agreeing. 
Solving global challenges = strong leaders?
There is wide consensus among Urban Indians and global citizens that strong global leaders are better geared in solving global challenges. At least 81% of urban Indians and 80% of global citizens endorse this view. Top countries supporting this view were: China (90%), Australia (88%) and Russia (87%).
Regular Replacement of Leadership  
Kind of a paradox. Strong leadership is good, but majority of global citizens (75%) and urban Indians (73%) believe that political leaders should be replaced regularly, to prevent them from becoming too powerful. 
4 in 10 among European nations believe that the future of Europe depends on a strong German leadership.