[WEBINAR] - The next BRAND Phase: A new form of rituals in a new Low Touch world
The Market Strategy & Understanding team presented shared in the webinar today on what brands can do in our new 'low touch' reality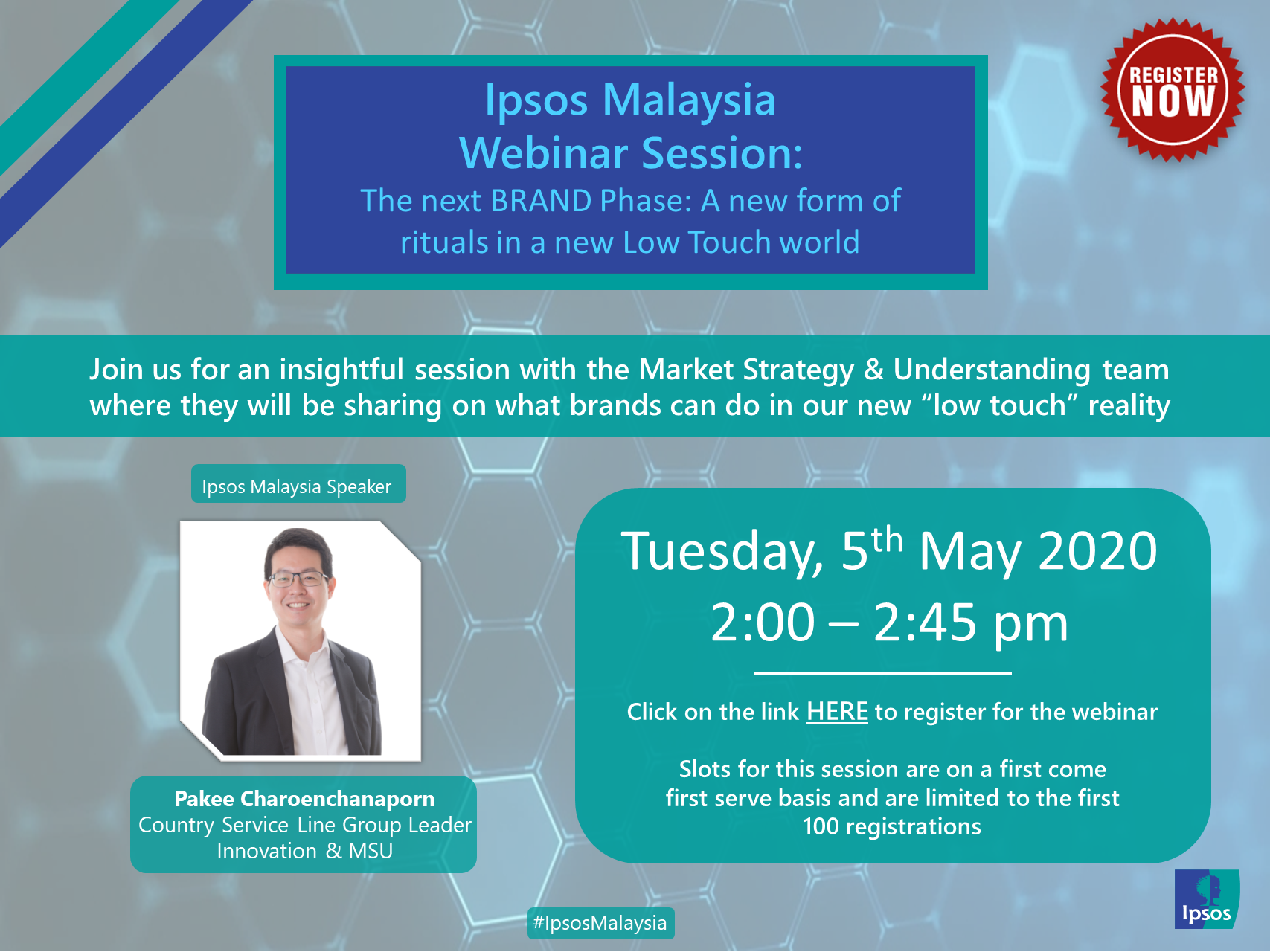 Brands can help identify, shape and reinforce this and after the crisis has passed, those routines emphasized will become a ritual of the consumers.
At the webinar, the MSU team presented to around 50 clients on how the Covid-19 situation is inspiring new routines & rituals.
Apart from identifying new routines & rituals, brands can also give the consumers a meaning into their actions and align their brand experience accordingly.