[CASE] Building the ultimate platform for young people with ADHD
Takeda has the ultimate goal to build a platform for young people with ADHD and the people around them.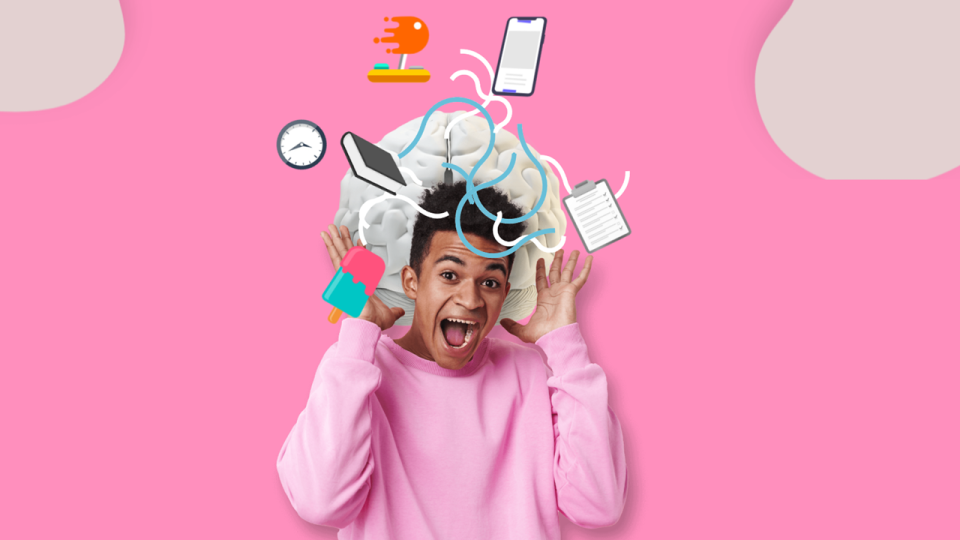 How can we use our platform to seamlessly connect to the experiences of people with ADHD characteristics and those around them?

ADHD is a condition that has a major impact on the people who are affected by it and the people around them. How do people deal with it, what solutions do they look for and find? What tips and information can they really use?
Takeda's Neuroscience division in the Netherlands recently celebrated 15 years of focusing on ADHD. Takeda has the ultimate goal to build a platform for young people with ADHD and the people around them. It should be a platform that seamlessly connects with them and what they experience. In this way Takeda can become the expert and partner for all involved with ADHD.
The results of this study gave us the necessary information to make profound adjustments to the website. We can now say with confidence that the website has been build for - and by - people with ADHD!
Our approach
Takeda specifically asked for an agile set-up where they – during the development of the platform by the creative agency – had the ability to gain insights from the target group by asking questions and proposing ideas. So Ipsos proposed a community with a duration of 4 months with 35 participants (children, teenagers (and their parents) and young adults).
We worked in a triangle with Takeda, the creative agency and the Ipsos team. We started each month with mapping out what we needed to learn to fill the ADHD platform with relevant and engaging content. Participants were giving short exercises like writing a love letter to their ADHD, taking pictures of things in their house that reminded them of ADHD and evaluation content like highlighting things they didn't like about an advertisement with a marker.
After each month Ipsos reported back on the insights. And every new month we developed new research and engagement activities that were relevant for that moment and the development phase of the platform. While the community was running the creative team worked on the ADHD platform simultaneously, making use of the insights that we uncovered. 

Client Outcomes
The project and its insights allowed Takeda to create a platform with suitable and engaging content. In the beginning of July 2022 they launched their full ADHD platform which contains a website and socials.