[Webinar] Evolving With The Consumer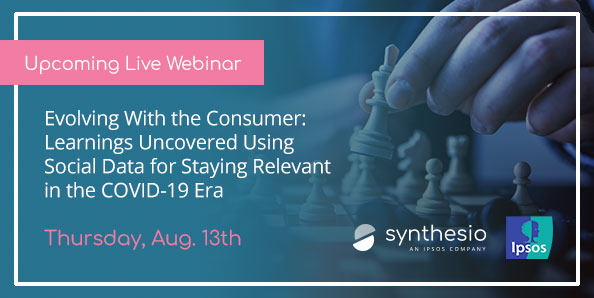 After months of paralyzing lockdowns, most Southeast Asian countries are now reopening their economies. The pandemic forced huge adjustments on how people work, play, and live; large segments of people report a loss in income and express fear of an uncertain future. As businesses are now looking forward to economic recovery and a gradual return to normalcy, brands have to acknowledge the evolving consumer attitudes and behaviour, and act upon consequently in order to remain relevant in the market.
In a time when fresh data is critical, we take a look through the social data lens to uncover:
The new and unexpected consumption habits with a comparative analysis between markets and regions for a global perspective
Case studies of brands who were successful and those who missed the mark in remaining relevant to consumers
Practical tips for brands to adapt both communications and offerings in an unprecedented market context
Hear Payal Maheshwari, who leads Ipsos' Social Intelligence and Innovation practice in Singapore, and Andrew Bonnici, Senior Synthesio Solutions Engineer, engage in a lively dialogue driven by data-backed findings and brands use case stories.