Beyond the screen: Driving authentic engagement through hybrid online-offline communities
People do not separate their online and offline experiences into separate boxes; they feel equally real to us, existing on the same continuum. Communities should not be an exception.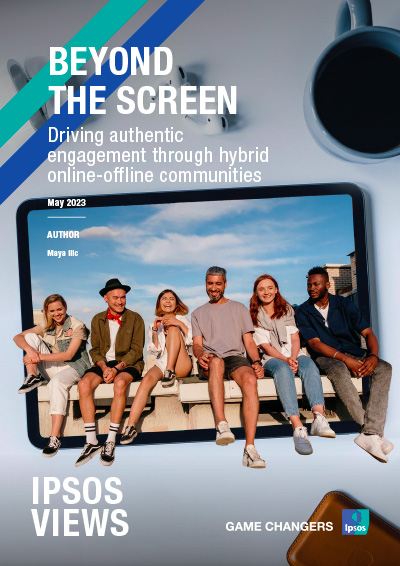 In 'Beyond the Screen', we share a series of case studies illustrating the market research benefits of integrating online and offline interactions.
As tools that allow brands to stay connected with their audiences, communities need to be wherever people are to get to the most real, complete, and collective human understanding. Blending online and offline spaces provides researchers with access to the whole range of human truths, creating richer experiences for our clients and strengthen community member engagement.
Now imagine the same research done entirely online; we would have missed the nuances of decision making while shopping on autopilot
This paper goes beyond the practical benefits, such as having multiple ways of collecting data, and explores the strengths of expertise hybridisation as a means of maximising our understanding of people. By combining methods like data analytics, social listening, ethnography and curation, community researchers become more effective in revealing the truth behind human behaviour and creating impact for the brand.
Online communities have brought unique capabilities to marketing and market research. As interactive ecosystems where qualitative understanding merges with scale, communities enable both in-depth qualitative and agile quantitative to drive efficiencies in the research process.
The result was much bigger than the sum of the preceding parts. As the sense of community prevailed well into the offline stage, the co-creation process felt very natural to all the stakeholders
Blending online communities with offline experiences allows us to add an extra dimension to our understanding of the human experience, no matter which category or research topics we are exploring. It also provides unique co-creation opportunities and has special impact on member and client engagement.
Read "Beyond the Screen" to find out more about the value of hybrid communities.