1 in 2 urban Indians believe our education system is good; 76% believe most education systems in the country have adequate resources and facilities (textbooks, technology, and laboratories): Ipsos Global Education Monitor
8 in 10 urban Indians polled believe teachers are adequately respected in the country 79% urban Indians polled believe the education system in India; contributes to reducing social inequalities; 4 in 10 urban Indians polled do not want AI and Chat GPT to be banned in schools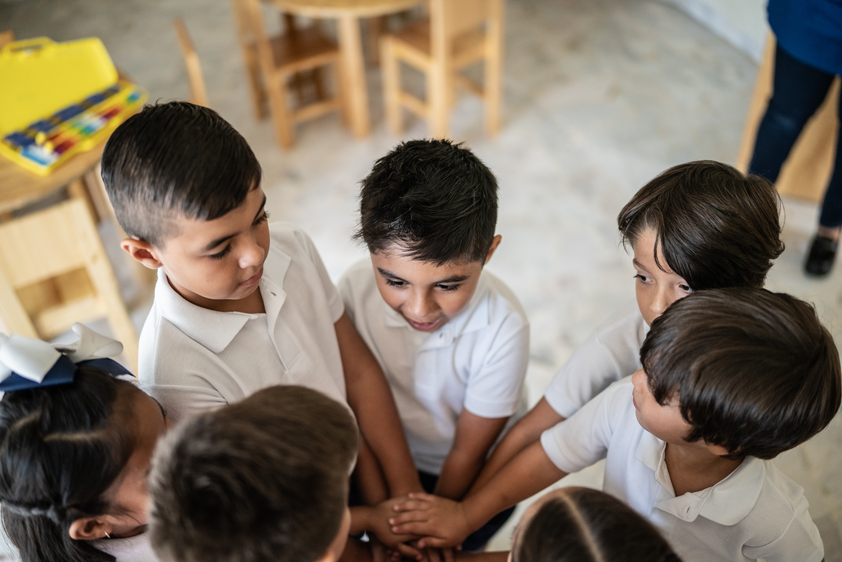 The inaugural report of the Ipsos Global Education Monitor shows India's education system is counted among the best across the 29 global  markets covered in the survey, with at least 1 in 2 urban Indians (55%) polled perceiving our education system to be good, 1 in 2 (50%) see marked improvement in quality of education compared to when they were kids and a significant 79% of urban Indians polled believe most education systems in the country are well equipped with adequate resources and facilities (text books, technology, laboratories etc). 5th September was Teachers' Day in India, which coincides and is celebrated on the birth anniversary of Dr. Sarvepalli Radhakrishnan, ex-President of India and a renowned academician and scholar – so, the timing of the survey was just right as the survey takes stock of our education system and of other countries.
Interestingly, the survey glorifies teachers on different aspects in India – topping all 29 markets polled.
Attitudes to education   
Over 1 in 2 urban Indians (55%) believe our quality of education is good, 24% felt it is neither good nor bad (passably OK) and 19% felt it was poor.  India appeared 4th in the pecking order among markets polled, being preceded by Singapore (74%), Ireland (63%) and Australia (57%). Global views were divided with 33% rating the education quality as good and 36% rating it as poor. The markets at the bottom of the heap and with least number of citizens rating their quality of education good were, Hungary (8%), Peru (10%) and Chile (11%).
Interestingly, compared to the past (when the respondents themselves were in school), at least 1 in 2 urban Indians (50%) said the quality of education is now better, 29% felt it is the same, while 19% felt it has worsened. Singapore (66%) and Indonesia (56%) feel their quality of education is better now. While Hungary (10%), France (12%) and Belgium (13%) emerged least happy with the quality of education now versus, how it was in the past.
Most educational institutions are better equipped now with adequate resources and facilities (textbooks, technology and laboratories), feel at least 3 in 4 urban Indians polled (76%). Singapore leads with 86% endorsing this view. India was placed 2nd, followed by Indonesia (72%) and Malaysia (68%). Hungary (26%), Argentina (27%) and Peru (33%) citizens were least happy with the facilities in their schools.
Elucidating on the findings, Amit Adarkar, CEO, Ipsos India said, "India has some of the best educational institutions equipped with best of facilities and the curriculum that can easily rival global institutions, perceived to be the best. And via Aanganwadis and rural education programs, access to education is percolating to small towns and villages. We tend to underestimate our educational systems."   
Attitudes towards teachers
The survey shows that Indians have a lot of respect for teachers and the teaching profession. 8 in 10 urban Indians polled (80%) believe teachers are adequately respected in the country and teachers have values like their values, believe at least 79% of the respondents polled. Further, 76% urban Indians believe teachers work hard and 79% believe teachers are paid well.
"Teachers have always been revered in India's culture and their status has always been perceived to be equivalent to God as they teach and show the right path. And now salaries of teachers have also improved unlike in the past. But what is heartening to see emerging in the survey is elevation of the status of the teaching profession and the positive perception around teachers and the respect they command, and the heightened pay scales.  Also, India as a country has always emphasized on the importance of education and the vistas it opens for successful careers and is getting ratified below where university degrees are seen to be the key to success," added Adarkar.      
Global views in sharp contrast showed only 46% global citizens feel teachers are paid well, and only 45% agree teachers are well respected (49% global citizens disagree) and only 1 in 2 global citizens (53%) believe teachers have values similar to their own. Though 67% global citizens agree teachers work hard. 
Merits of education
Education system is India contributes to reducing social inequalities, believe 79% of the urban Indians polled. A few Asian countries like Singapore (75%), Indonesia (67%), Thailand (66%) and Malaysia (66%) too endorsed this view. Global citizens had 1 in 2 agreeing (51%) and 40% disagreeing.
8 in 10 urban Indians (80%) polled espoused the importance of a college or a university degree for succeeding in life.  And similar views were held by the markets of Singapore (79%), Malaysia (74%), Argentina (73%), South Africa (71%) and Brazil (71%). 6 in 10 global citizens agreed.
Impact of AI and Technology
Urban Indians were seen to be quite divided about their views on technology in education (including AI): 27% said they are more positive than negative, 25% were equally positive and negative, 15% were foreseeing no impact and 19% were more negative than positive. And 40% of urban Indians polled said they do not want AI and Chat GPT to be banned in schools, while 16% were in favor of the ban. Markets endorsing a ban on AI and ChatGPT in schools included, France (48%), Australia (44%), Canada (41%) and the US (38%).  
Challenges in Education System
The biggest challenges facing the education system in India were not alarming in proportion. Nonetheless, the challenges were: inadequate teacher training (26%), insufficient usage of technology (23%), overcrowded classrooms (22%), unequal access to education (21%), political/ ideological bias (21%) outdated curriculum (20%), high dropout rates in India (20%), safety and security (20%), inadequate infrastructure (16%) and lack of public funding (16%).