Affluent Highlights: should we stay, or should we go?
In the referendum held in the UK on 23rd June 2016 a small majority, 51.9%, voted to leave the European Union. We asked Affluents throughout Europe about their attitudes to this at the time. Since then, the build-up to Brexit has been rumbling along, even dominating the news recently. The actual date has been delayed twice, Prime Minister Boris Johnson took over from Theresa May, and there's still no final decision.
Two things are certain, it is high on the agenda for European politics, but it is also a subject of discussion for many people across Europe. The Affluent Europe Survey reveals some fascinating insights into the attitudes of Affluents and non-Affluents towards the EU: whether to stay in or leave, the amount of regulation, and whether or not key decisions should be made by the EU.
Some highlights
The vast majority of Affluents primarily identify themselves with their country or region
There is an increasing preference amongst the Affluents for staying part of the EU 
European Affluents as well as non-Affluents prefer to stay in the EU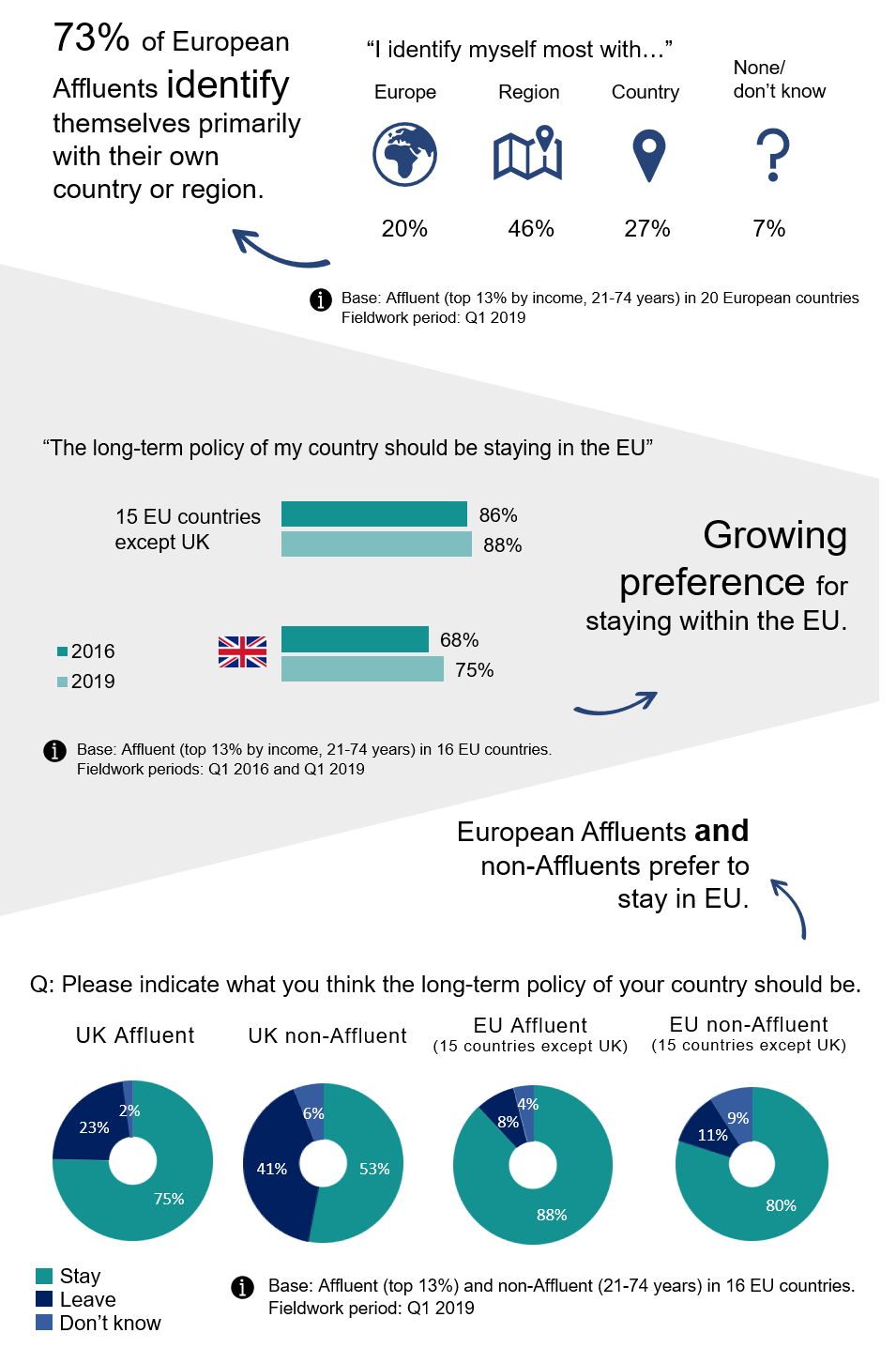 The data sows us that 73% of the European Affluents identify themselves primarily with their own country or region. Only 20% of the Affluents identify themselves primarily with Europe. Still, Affluents across Europe would prefer their country to stay within the EU and this preference has increased since the Brexit referendum. 
The proportion of non-Affluents in the UK preferring their country to leave the EU is relatively high (41%), but there's still an overall preference amongst them to stay. This fits with what we already know about the Affluents: they tend to be more internationally-minded than non-Affluents. They are generally much more frequent travellers and heavier consumers of international media. 
There's a deeper story behind the data
This is just a glimpse of the results. These monthly Affluent Highlights show a few notable findings from the rich Ipsos Affluent Europe survey database, which contains many more broad and valuable facts about the attitudes, preferences and behaviour of the Affluent population. Our goal? To deliver data and insights to help you understand, and reach, the world's most influential customers. 

Get in touch with our research experts to learn more about the Ipsos Affluent Survey, for information about subscribing, or how our research can be customized to your needs.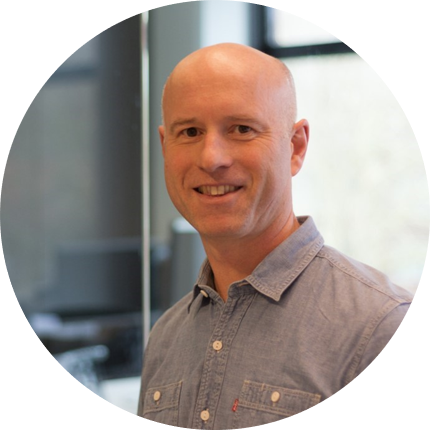 Charlie Fox 
Associate Research Director
+31 20 6070 877
charlie.fox@ipsos.com
About the Affluent Survey
The Ipsos Affluent Europe Survey is an ongoing and dynamic Survey, which has been conducted for over 20 years and delivers continuous insights in the media and consumption habits in 21 countries across Europe, and 47 worldwide. Since Affluents spend more, adopt earlier and recommend often, we strongly believe that engaging and understanding this audience is key for media companies, advertising agencies and brands. Yes, it's a resource like no other.