Daan Versteeg new Country Manager Ipsos
Since 4th of February 2020 Daan Versteeg is the new Country Manager of Ipsos in the Netherlands.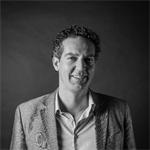 He succeeds Harald Hasselmann, who will remain active in Ipsos in a different position. The transfer will take place over the next few months.

Daan comes to Ipsos with more than 15 years of experience in market research, digital analytics and data science. He began his career in marketing at companies such as Shell, Heineken and Google. Also, he worked in a number of data strategy roles at Wakoopa, Netquest*, Scoupy** and Dentsu, where he was responsible for data hub DAN DNA.

"We are really pleased with Daan's appointment. He has a strong entrepreneurial spirit and a great interest in digital analytics innovation. We are totally confident that Daan will ensure growth for Ipsos in the Netherlands," says Carlo Stokx (CEO Continental Western Europe at Ipsos).
 
* taken over by GfK
** taken over by Sanoma