Ipsos judged start-ups at the Prototype Party of the HvA
Validation of prototypes by young entrepreneurs of the future
Capture entrepreneurship in a study, that's what the Hogeschool van Amsterdam (HvA) aims for. In 2015, the HvA introduced the minor Entrepreneurship inviting approximately 120 students every six months. During this minor, the students get weekly coaching, workshops and training to guide them through the start-up phase. In the second week of the minor, the students present their prototype to gather feedback. Six members of Ipsos were present at the Prototype Party to judge the start-ups based on a few key criteria and declare the winning start-ups by the end of the day. This way, Ipsos can contribute to the young entrepreneurs of the future and stay on top of new trends and innovation. 

The minor Entrepreneurship challenges the students to do, for example, extensive market research, look for producers and develop a prototype. This way of working is based on the lean start-up method, which favors experimentation over planning, customer feedback over intuition and iterative design over Big Design Up Front. In the first two weeks of the minor, they focus on developing the first version of their product, also called the Minimum Viable Product (MVP).   

They need to determine what the minimum requirements necessary are and do tests with the guests to get relevant feedback. The motor of this feedback loop is known as the build-measure-learn-process. Early mistakes and restrictions become clear in the development phase and useful feedback can be gathered in an early stage. 

On Thursday the 14th of February, the students had their own space in the HvA studio to showcase their start-up. In a short pitch, the students explained the idea behind the start-up and made clear on which aspects they wanted to receive feedback from the judges and guests. Many divergent initiatives have been presented, such as a self-produced limoncello mixed with coffee, a toilet seat made of recycled plastic and a subscription-based biodegradable mouth care kit. After seeing all the presentations of the start-ups, Ipsos declared six winners based on criteria such as feasibility, creativity and innovation. These students will soon be welcomed at the Ipsos office to present the progress of their start-ups.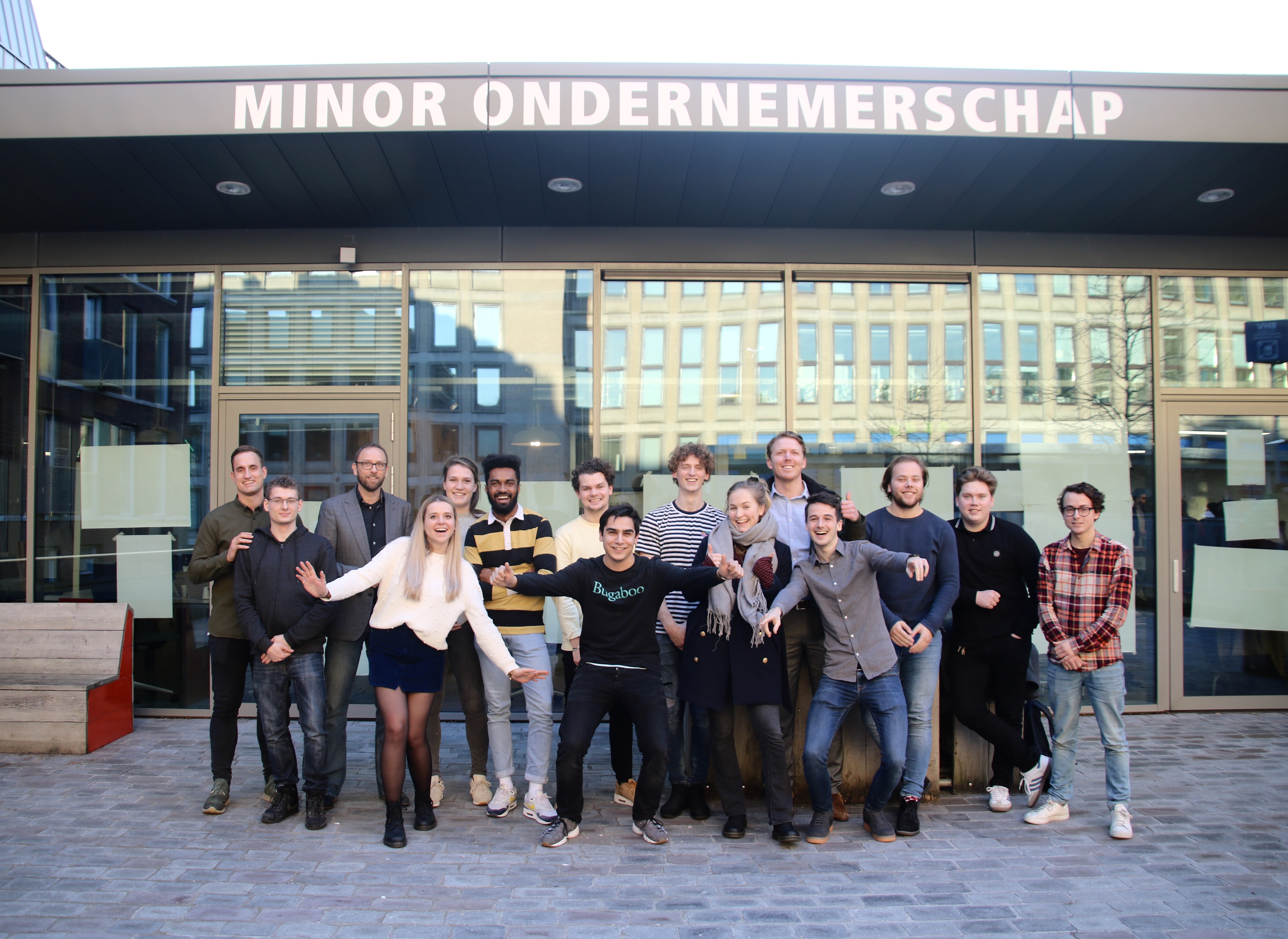 The six start-ups invited by Ipsos (work titles) are:
De WC-bril - A toilet seat made of recycled plastic
We Are Sapiens - A clock about the origin of the universe and homo sapiens
Blend - An interactive video marketing tool 
Briefpost - A platfrom that converts social media content into postal letters for the elderly 
CreateYoung - A platform for graphic designers that connects students/starters to companies
Amevi - A hoodie with detachable sleeves
We were really impressed by the ideas of the young entrepreneurs and would like to thank the Hogeschool van Amsterdam for the invitation! 
Together at the heart of better decisions.