[WEBINAR] Ipsos presents: Global Trends 2020


As a result of the corona crisis, the world is changing even faster now than ever. For companies, government institutions and individuals, it is important now to not only focus on the short term, but also to make plans for the future.  

In the context of the current Corona developments, Ben Page - Country Manager Ipsos UK and one of the most respected British trend watchers - presents 12 underlying trends that will continue to dominate the world after Corona. What lasting effects could the current situation have?

Visit our webinar and find out what changes are taking place and how they will affect the products or services that consumers are buying or using. 

This webinar took place on Thursday the 9th of April at 13.00h and was presented by Ben Page. The re-run of this webinar took place on Tuesday 14 April at 09.30 and was presented by Senior Research Executive, Sjoerd van Heck and Eric Landwaart, Chief Client Officer at Ipsos. 
Review the slides hereor watch the recording of the webinar here: 
Contact for more information: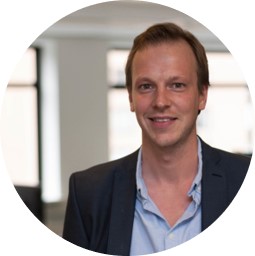 Sjoerd van Heck
Senior Research Executive
Find a complete overview of all our upcoming free webinars here.