Global and local parents eager for vaccine for kids: Ipsos Essentials
Global and local parents eager for vaccine for kids: Ipsos Essentials; 4 in 5 Urban Indians fear outbreak of another wave of COVID19 infections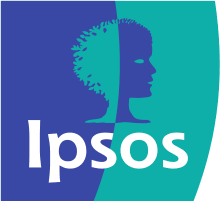 According to the new report of the Ipsos Essentials global fortnightly survey, most Urban Indian (94%) and global parents (76%) were keen to get their children vaccinated. While there is no tried, tested and approved vaccine for children available yet, but concern is palpable.
Krishnendu Dutta, Group Service Line Leader Ipsos Innovation & MSU, India, said, "Kids are a vulnerable cohort. Assurance of vaccine safety and a consequent vaccination drive among children are prerequisites for parents to feel safe about their children; especially with school and college opening an eventual reality." 
Further, at least 4 in 5 urban Indians (81%) fear there would be another wave of the COVID19 infections coming. Global citizens too are not insulated, with at least 2 in 3 (67%) concerned about the eruption of a third wave.  The markets most concerned included Japan (86%), South Africa (84%) and South Korea (83%). 
Archana Gupta, Country Service Line Leader, MSU, Ipsos India said, "India has just gone through a terrible 2nd wave. While perception may not be reality and if all goes well with the vaccination drive and the SOPs, there may not be a third wave, but like the WHO says, at least 80% to 95% population needs to be vaccinated for herd immunity and until we reach those figures, we need to be extremely cautious with our health infrastructure preparedness and SOPs." 
"These fears are not misplaced - India is still coming to grips from a tough 2nd phase and Japan has the Olympics coming up in July. Even global citizens are circumspect; vaccination drive needs to be globally implemented for tackling the virus and the recent G7 Summit too had members reaffirming their resolve for global immunization," added Dutta.
Least vaccine hesitancy among Indians
Interestingly, India shows least vaccine hesitancy among the 16 markets with at least 96% claiming to have either taken the vaccine or being ready for it. Russia on the contrary was found to have the highest vaccine hesitancy with at least 54% claiming they were unlikely to get the jab. 
Ipsos Essentials is a syndicated fortnightly survey conducted by Ipsos among 16,000 respondents in 16 countries of Australia, Brazil, Canada, China, France, Germany, Italy, Mexico, Spain, India, Japan, Russia, South Africa, South Korea, the UK and the US. Essentials fortnightly tracker reveals latest attitudes, behaviors and future intentions of consumers, helping marketers strategize better for brand positioning, innovation, advertising, strategic category management and social media.   
About the Study
Ipsos Essentials is a syndicated fortnightly study interviewed 16,000 respondents in 16 global markets (1000 sample size per market) including India. The fieldwork was conducted between May 20th to May 22nd, 2021. The findings are of interest to marketers and governments. The samples in Australia, Canada, France, Germany, Great Britain, Italy, Japan, South Korea, and the U.S. can be taken as representative of these countries' general adult population under the age of 75.The samples in China (mainland), India, Mexico, Russia and South Africa are more urban, more educated, and/or more affluent than the general population. The survey results for these countries should be viewed as reflecting the views of the more "connected" segment of their population.The data is weighted so that each country's sample composition best reflects the demographic profile of the adult population according to the most recent census data. Where results do not sum to 100 or the 'difference' appears to be +/-1 more/less than the actual, this may be due to rounding, multiple responses, or the exclusion of don't know or not stated responses.The precision of Ipsos online polls is calculated using a credibility interval with a poll of N=2,000 accurate to +/-2.5 percentage points, of N=1,500 accurate to 2.9 percentage points, of N=1,000 accurate to +/- 3.5 percentage points, and of N= 500 accurate to +/- 4.8 percentage points. For more information on Ipsos's use of credibility intervals, please visit the Ipsos website.The publication of these findings abides by local rules and regulations.
Download