Keiran Pedley, Research Director, Public Affairs, UK
Expertise: Elections / Political Polling / Public Opinion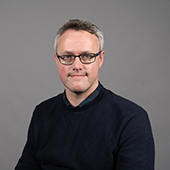 Keiran is an expert on elections, political polling and public opinion research and contributes to Ipsos's monthly Political Monitor.
With more than 11 years experience in the research industry, Keiran specialises in providing data driven insights to clients across a range of disciplines and sectors.
Keiran is a regular media commentator on politics and public opinion. For example, Keiran appeared on the BBC World Service throughout the night of the 2016 EU referendum, providing regular insight and analysis on results as they came in. Likewise, Keiran also appeared on screen throughout the night of the 2017 General Election for Al Jazeera UK. Beyond this, Keiran regularly contributes to other media news outlets such as Sky News, BBC News and LBC. His written analysis on polling and public opinion can also be found in The Times Red Box, New Statesman, Telegraph and other media outlets.
Keiran also contributed a chapter on the role of polling in UK democracy in the book 'Political Communication in Britain: Campaigning, Media and Polling in the 2017 General Election'. Palgrave. 2019
Keiran also presents the Ipsos Politics Talk podcast – a regular show dedicated to taking a data driven look at the world of politics and public opinion in the UK and elsewhere.
Prior to joining Ipsos, Keiran held several positions at GfK, Savanta ComRes and PSB Research.