Paul Stamper, Senior Client Officer, UK
Expertise: Financial Services / Consumer Decision Making / Open Banking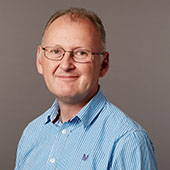 Paul is a specialist in financial services research, leading Ipsos's relationships with many of its most important UK clients in the sector. He has nearly 30 years' research experience across both qualitative and quantitative disciplines. Throughout his career he has specialised in financial services research but has also worked in other categories, including consumer goods, energy and technology as well as in the public sector, running the European Commission's qualitative Eurobarometer research programme.
Paul has worked with all the UK's major banks and numerous other national and international financial institutions. His experience covers all aspects of consumer financial services, from payments and retail banking to pensions, investing and financial planning. He has also worked with a range of industry bodies. In the past eighteen months he has worked extensively in the area of Open Banking. He is able to speak on a wide range of financial services topics, with a particular emphasis on consumer decision making and behaviour.
He is a dynamic speaker, presenter, facilitator and workshop leader, used to working with and delivering to a wide range of audiences and able to engage stakeholders of all levels. Prior to taking on his current role he was Head of qualitative research at Ipsos. He previously held a number of qualitative leadership roles at TNS. He is a member of both the AQR and MRS.
Connect on