We've been bringing together passionate, curious minds with the best of science and technology for over five decades to solve the mysteries behind why and how people do things. Over the years, we've learnt that in order to perform at your best, you must be your best self. That's why we work hard to create an environment that enables you to be happy and successful.
What We Do
You may be wondering what we do precisely. Ipsos is proud to be one of the best known market research brands. Every day, we gather data on people's needs and preferences. We apply our expertise to explain human behaviour, give thought leadership so that everyone may better comprehend the world we live in, and help our clients overcome their most pressing challenges.
Work with Purpose
It's rewarding to have our efforts recognised in newspapers, on television, radio, and at conferences, and it's even more rewarding to see the positive impact we're making in the wider world. From raising health awareness in Africa to affecting attitudes towards climate change, we work to improve lives and help brands connect to their customers.
Belong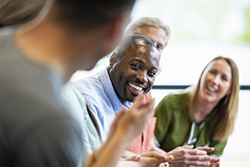 We are innovators, investigators, number crunchers and storytellers from over 120 countries, cultures and perspectives. Our diversity elevates our understanding of the world around us, raising our clients' ability to make smarter decisions and making us a more exciting place to work. That's why we're thrilled to welcome new teammates and embrace them for who they are.
Personal Growth
With our training academy, knowledge centre, guest speakers, days dedicated to your specific interests and opportunities to produce thought leadership pieces, there's a wealth of learning possibilities and ways to raise your profile. Managers know how to create clear goals and provide constructive, actionable feedback. You'll be promoted whenever possible, and transfers between business units and locations are encouraged. However you choose to develop yourself, at Ipsos there are always opportunities to make it happen.
Wellbeing
We are a caring community who focus on your wellbeing. Our management has received wellness training, everyone has access to mental health support, and you get wellness days off on top of generous holiday allowance (and your birthday off!). Whatever you need, whether it's flexible working, an employee assistance programme, or mindfulness, you'll be surrounded by a supportive team with the tools and knowledge to help you achieve good health and happiness.
Fun and Friendly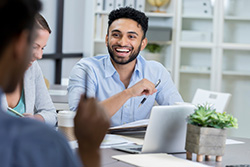 Immerse yourself in Ipsos' Café Roulette to meet new people, share brilliant ideas and relax. Enjoy time together at parties, speaker events, yoga and gigs with our house band The Polling Stones; whatever rocks your socks, you'll find like-minded people who make the office feel like a second home.
Recognition
Everyone likes recognition for their efforts. That's why we've developed ways to show our gratitude. From eCards with a heartfelt thank you to interactive Well Done Walls, achievement nominations to monetary prizes, we'll make sure you feel our appreciation for a job well done.
Make a Difference
We love making a positive contribution both inside and outside of work. Volunteer days, a sustainability agenda, charity events and research into current issues, are just a few of the ways our people enjoy giving back to the diverse society we live in.
Achieve Success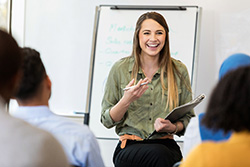 We've compiled decades of discoveries and know-how into our AI-powered Ipsos Knowledge Centre. We've hired some of the sector's most talented minds and created industry-leading training programmes. Need approaches, methods, techniques, points of view, polls, reports, trends? Not a problem. You'll find the finest resources to help you grow, innovate and succeed.
Discover with Us
Ipsos has grown significantly since its founding half a century ago. We now operate in over 90 markets, inspiring more than 5,000 clients to tackle some of the most challenging issues of our time. We credit our success to a relentless commitment to raising the bar on our innovativeness, client impact and societal contributions, all of which we're committed to taking to the next level. We're thrilled to be a part of one of the world's leading research organisations, and excited by the possibility that our greatest discoveries are yet to come.