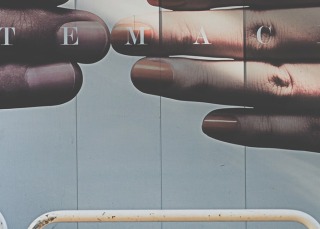 Audience Measurement
Measurement of Out of Home Audiences
OUR SOLUTIONS
Out of home (OOH) media consist of advertising frames ranging from large roadside billboards to small bus shelter panels. They also include other outdoor advertising boards posted at bus and train stations, in car parks, on taxis and bus sides, and panels inside shopping malls. We help companies buying and selling advertising space on these media to gauge the size and composition of the audience likely to be exposed to the advertising featured on them. The data we collect feeds into decisions on the best placements for advertising frames and are also used for trading advertising inventory between buyers and sellers.
The growth in importance of digital Out of Home panels has necessitated a new focus on accurate, time-based measurement.
A range of methods to measure the audiences to Out of Home advertising
The exact method generally consists of five main components:
An inventory management system, where details of each frame to be measured are stored.
A Travel Survey, where the journeys people make outside their homes are tracked in detail.
A Traffic Intensity Model which captures details of traffic and pedestrian flows from a range of sources.
A Visibility adjustment, where the relative impact of different types of poster can be assessed and integrated into the measurement results.
A Data Delivery System which delivers data to end-users.
Various options are available for each of these components. Our Gold Standard approach (deployed in several countries including the UK and France) uses a bespoke Multi-Sensor Tracking (MST) Meter carried by a representative sample of people over a two-week period. This enables us to track their locations second-by-second, within a one metre tolerance – giving us a precise read on when and how long they are within sight of particular poster panels.

Route
We conduct Route the audience measurement system for the out-of-home (OOH) advertising industry in Great Britain for the industry body with the same name. It includes all major OOH media:  buses, London Underground and Glasgow subway, rail, shopping centres, airports, cinema foyers, tube and rail car panels, precincts, supermarket car-parks, service stations, and taxis.
There are many components to an outdoor audience measurement study: a travel survey, independent count data to calibrate the survey's findings, and a visibility adjustment that takes into account the likelihood to see (as opposed to 'opportunity to see') out of home media.
Main objectives:
To provide weekly audiences for out of home poster frames in multiple environment locations
To allow out of home campaigns to be planned
To create a large scale GPS travel study amongst residents in Great Britain that will provide detail of how GB residents travel
You can view our whitepaper here to find out more about the Route methodology. You can also read more about the technical details of the project here.