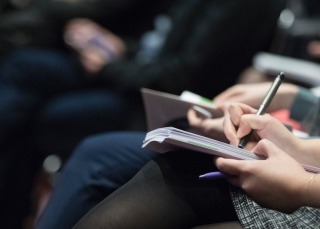 Public Affairs
Qualitative Research and Engagement Centre
OUR SOLUTIONS
Ipsos MORI's Qualitative Research and Engagement Centre comprises experts in qualitative methods, dialogue and public engagement, specialising in bringing the public voice into policy making. 
Grounded in high-quality, inclusive and ethical processes, our work delivers the robust insights needed to make people-centred change. Our rigorous approach to research and engagement means that we are trusted to deliver complex and high-profile studies that help policy makers build public engagement and a true understanding of how policies and public services are working for citizens.
Our experience ensures that the needs and wellbeing of our participants – ranging from those who are the most vulnerable in our society to influential policymakers and thought leaders – are carefully considered, supporting them to share their experiences and views.
Designing qualitative research and engagement studies using both traditional and innovative methods, we evolve our approaches to make the most of the latest developments in technology such as Augmented Reality and Virtual Reality technologies. We are also fast to adapt to the impact of societal changes on our industry and have been at the forefront of developing online research and engagement throughout the COVID-19 pandemic.
Whether carrying out domestic or international work we are driven by delivering insights that have impact and longevity, making a difference to our clients and ultimately, our participants.  
Find out more about our recent work in the case studies below.