From home life to work and money: the impact of lockdown on the 50-70s revealed
Ipsos conducted research on behalf of the Centre for Ageing Better to understand the impact lockdown has had on those in their 50s and 60s. The findings reveal how the pandemic has changed people's lives and their plans for the future.
Around a fifth of individuals aged 50 – 70 years have seen their physical health deteriorate during the pandemic and over one-third have said that is the case for their mental health. A trend which has been more acute among those who are more vulnerable.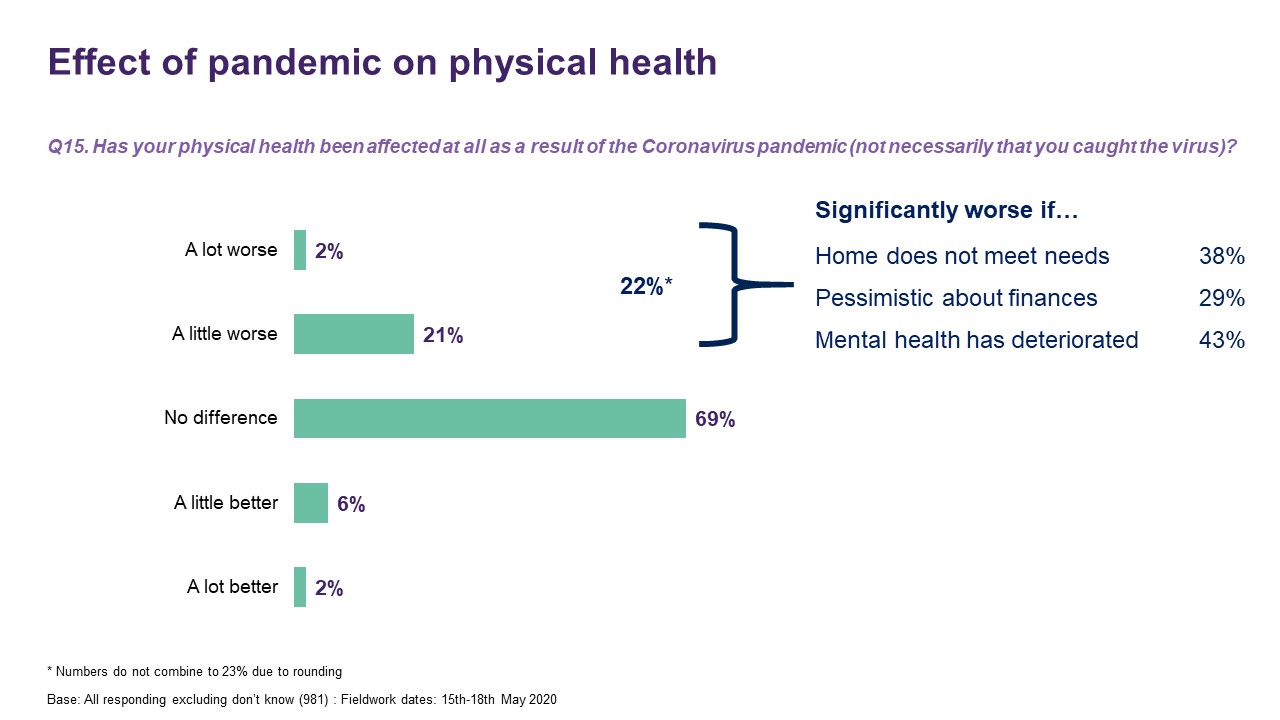 Concern over financial security is also evident with more than two in five (44%) fearing their finances will worsen in the year to come, a proportion which increases to 66% among those who are self-employed.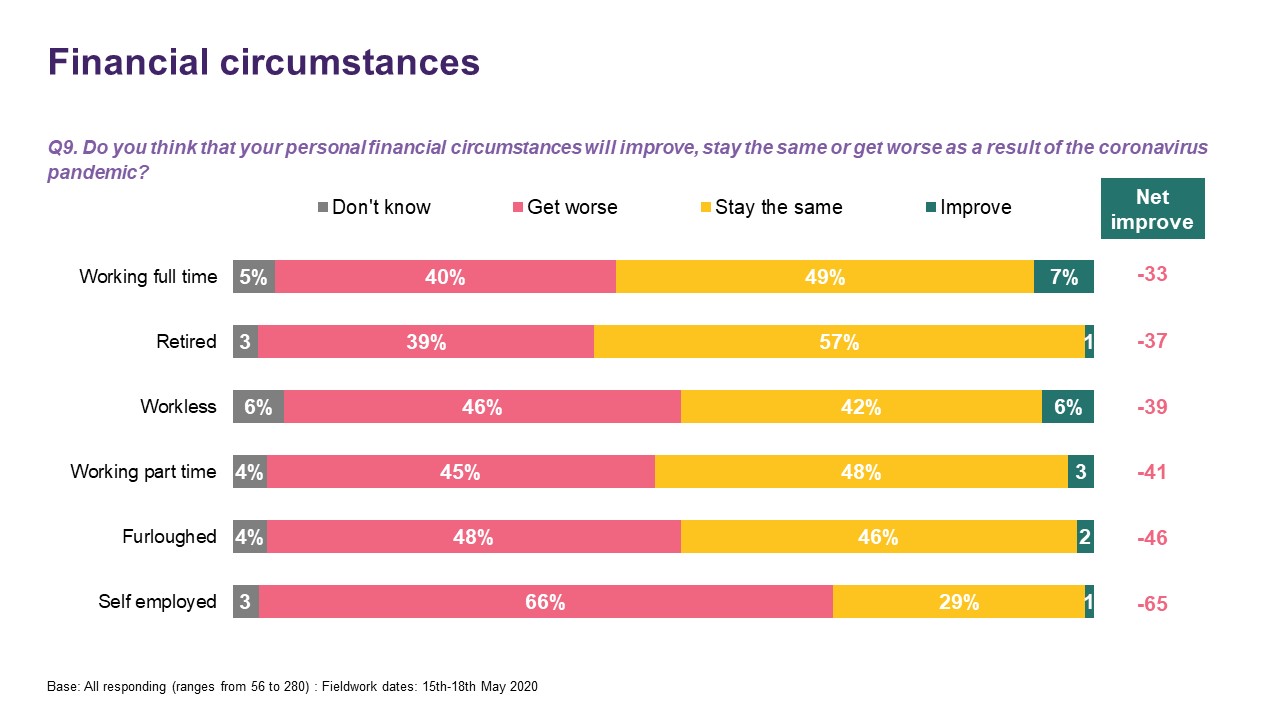 But there has been some positive changes, with many appreciating the time spent with family, helping their communities, a better work life balance and time to reflect on their careers and future.
Three in ten have been volunteering informally, such as running errands for neighbours, and the majority of those who have taken up volunteering expect to carry on doing so in the future.
Many have enjoyed spending more time with loved ones, and as a result are re-thinking their priorities: nearly half of those in work would consider changing their working pattern in future, and a quarter would consider a career change.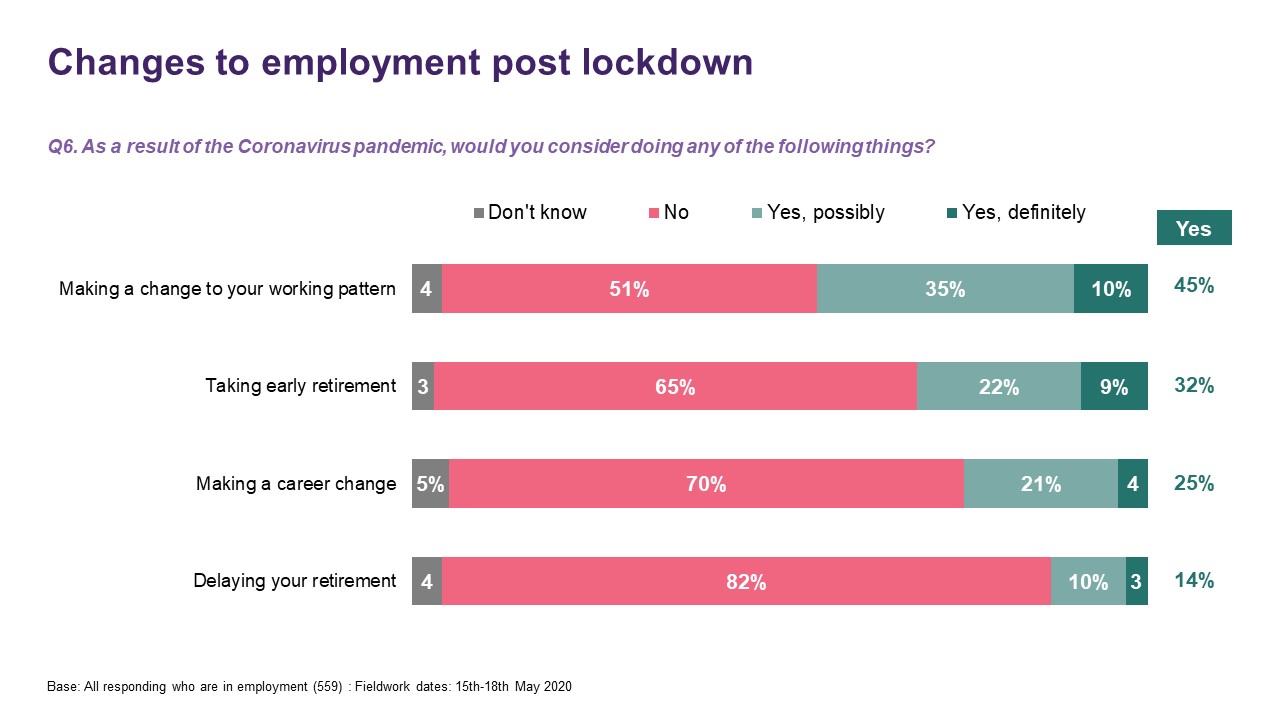 Our video diaries bring the experiences of individuals to life
Case study: Minesh
Minesh, in his early 60s, lives with his wife and two grown up sons. He has been working from home during lockdown. Minesh has diabetes and high blood pressure; because he is more vulnerable to COVID-19 he has been cautious about leaving the house during lockdown. This caution was heightened when it emerged that BAME groups were at greater risk of dying from the virus.
Staying at home has been challenging. Minesh has missed spending time with other people and exercising. Prior to lockdown he regularly went to the gym and played badminton, and he has felt the impact of stopping these activities on both his physical and mental health. He also felt that he was eating less healthily than he normally would. Minesh found that creating a routine was an important part of managing his physical and mental health during lockdown. Activities such as gardening, DIY projects and walking as well as keeping in touch with friends and family via technology were all important parts of this.
Longer term, lockdown has given Minesh time to think about lifestyle changes for the future when he hopes to be healthier, work less, and spend more time with family.
Case study: Alan
Alan, in his early 50s, lives with his partner in the south-west. Both he and his partner have been furloughed as a result of the pandemic.
Having worked in the same job for over 20 years, he was ready to take voluntary redundancy at the start of lockdown as he was no longer enjoying his work for an events company. However, as lockdown has gone on, it has made him re-consider if this is what he really wants – he has missed work, a routine and the structure it provided.
Alan felt that his employer did a good job at handling the situation. But given the nature of the events sector and the company being hit hard, he is fearful for his job security. Due to this and his thoughts about moving on, he began to apply for a variety of other jobs in different sectors at the start of lockdown – although he wasn't feeling too optimistic given the current job market.
Alan was also concerned about his age – he thinks he is too young to retire and may now have to work for longer than anticipated, possibly beyond 70. However, he doesn't think that his age will stop him from finding employment. The pandemic has affected his pension savings, but he has begun to recover somewhat compared to the initial hit in the first few months.
Technical Note
The report is based on a representative survey of 1000 people aged 50-70 in England. Interviews were completed online between 15th and 18th May 2020. Quotas were set on gender, age and geographic region. Data was weighted by age and gender
Digital diaries were also collated by 19 people in their 50s and 60s and recorded throughout the lockdown period.
Data tables are available on request and video diaries are available as case studies.
Download