Ipsos Expands Behavioral Science Practice with Key Hire
Jesse Itzkowitz, Ph.D. bolsters Ipsos' commitment to advancing this exciting field of market research
New York, NY, September 14, 2017 — Ipsos announces that Jesse Itzkowitz, Ph.D. is joining the Ipsos Behavioral Science Center. Itzkowitz brings impressive academic credentials to the team. He was twice awarded Professor of the Year from Yeshiva University where he served as a professor for the past several years. He has dual Ph.D. degrees in marketing and cognitive psychology from the University of Florida. His research has received extensive press coverage from the Wall Street Journal, Time, Bloomberg Businessweek, and CNN. Last winter he gave an informal synopsis of his interests and body of work in a TEDx talk.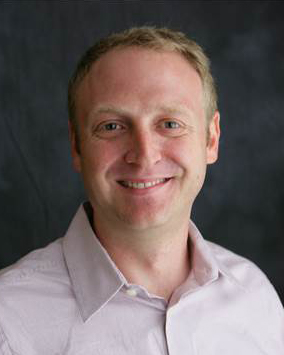 Itzkowitz's specialty is examining the effects of consumers' context and cognitive processing on their choices. He has also explored how different psychological processes affect branding and positioning decisions.
"Ipsos has long been known as a leader in research innovation and insights among the academic community. I will help our clients develop consumer knowledge that is deep and actionable by bringing new academic theories, methods and frameworks into practice."
Itzkowitz will be based in New York City as part of the Ipsos' global Behavioral Science Center which is led by Namika Sagara, Ph.D. and Colin Strong, Ph.D. in North America and the U.K. respectively.
"Jesse's appointment to our team is a strong signal of Ipsos' commitment to being at the leading edge of behavioral science," said Sagara. "Behavioral Science is the next logical step within marketing research. By investigating why consumers behave as they do, we deliver valuable knowledge to our clients in the short term while the creation of new solutions and optimization of our current research services has long-term benefits for all."
For more information on this news release, please contact:
Elen Alexov
Director of Marketing Services, North America, AMP
Ipsos
+1 778 373-5136
elen.alexov@ipsos.com
About the Ipsos Behavioral Science Center
The Ipsos Behavioral Science Center is one of the first dedicated centers for behavioral economics and behavioral science in the market research industry. The Center has the dual mission of bolstering Ipsos' own approaches and tools and spreading that knowledge through our extensive client base. Together with our clients, Ipsos is developing the next generation of tools to better understand, predict and influence customer behaviors.
About Ipsos
Ipsos is an independent market research company controlled and managed by research professionals. Founded in France in 1975, Ipsos has grown into a worldwide research group with a strong presence in all key markets. Ipsos ranks fourth in the global research industry.
With offices in 88 countries, Ipsos delivers insightful expertise across five research specializations: brand, advertising and media; customer loyalty; marketing; public affairs research; and survey management.
Ipsos researchers assess market potential and interpret market trends. They develop and build brands. They help clients build long-term relationships with their customers. They test advertising and study audience responses to various media and they measure public opinion around the globe.
Ipsos has been listed on the Paris Stock Exchange since 1999 and generated global revenues of €1,782.7 million in 2016.
Download