Features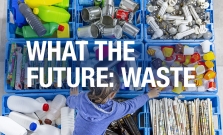 Discover What The Future
The need for better, less wasteful products and services couldn't be more urgent. Solving these problems doesn't have to come with steep tradeoffs, and research can guide brands in how to communicate with customers.
Globally, 36% think their country is heading in the right direction while 64% say things are on the wrong track. In… https://t.co/wi7UGN6obh
11:01 PM - 27 November 2020
At Ipsos, we are passionately curious about Society, Markets and People.
"Game Changers" – our tagline – summarises our ambition:
we provide true understanding and make our changing world easier to navigate,
so that our clients can make faster, smarter and bolder decisions.