Features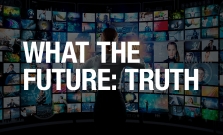 Discover What The Future
There's a prevalent narrative that trust and truth are dead. In this issue of What the Future, Ipsos research finds truth and trust to be alive, important, and more valued than ever.
Just a few days before #ElectionDay, a record breaking 80+ million Americans have already #voted. Who is favored to… https://t.co/f1O44gIRoV
8:33 PM - 30 October 2020
At Ipsos, we are passionately curious about Society, Markets and People.
"Game Changers" – our tagline – summarises our ambition:
we provide true understanding and make our changing world easier to navigate,
so that our clients can make faster, smarter and bolder decisions.