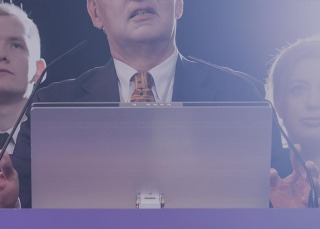 Corporate Reputation
Crisis Management Research
OUR SOLUTIONS
When an organisation faces a crisis, or a potential crisis, time is never on their side. Crisis situations are often unpredictable and beyond an organisation's control. Poor quarterly results, product recalls, controversial advertising and contentious remarks are some increasingly problematic situations that may arise. Organisations must be ready to move quickly to understand the issue and react accordingly.
Reputation research can tell you the size of the problem, the impact of the problem, and how to best communicate about the problem in order to lessen its size and impact.
When a crisis hits we're ready! The Global Reputation Center has a standard questionnaire template that we can customize within an hour, a 24-hour omnibus capability that can produce overnight results, and a three-day focus group program that can be launched quickly to get you the answers that you need.
Every crisis is unique. The Global Reputation Center knows that building and maintaining trust with your stakeholders and consumers improves your marketing efficiency, driving your business performance today, as well as establishing a reservoir of goodwill to draw upon if challenges arise in the future. Those organisations conducting ongoing reputation research have the advantage of keeping their head out of the sand.