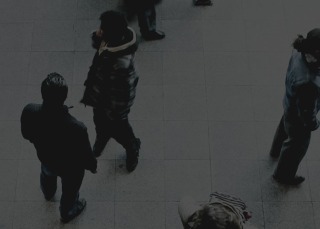 Public Affairs
Public Opinion Polling for Public Relations, Communications and the Media
OUR SOLUTIONS
We conduct, package, and release polling results for our clients to use in the public domain. Our team can assist with media relations and helping to generate earned media in partnership with our clients. However, polling is the core of our business because that's what we do best. In North America, we release more than 400 polls a year on behalf of our clients. We work with all types of organizations, or their media or PR firms to design polls that represent the voice of consumers, citizens, employees, businesses, elites, stakeholders, and other defined groups on a local, national or international basis.
We provide our clients with methodologically sound, reliable and defensible results that may be used to:
Showcase your expertise, tell a story, or promote your cause via a press release;
Support materials and handouts for press conferences or other events;
Bolster collateral such as brochures, ads, speeches, annual reports, op-ed articles, blog missives, micro-sites or positioning statements;
Support or oppose an issue for government hearings, white papers, submissions, briefings or demonstrations;
Reinforce claims of "most trusted," "most used," and "most respected."
Our expert research team works with you to craft the questions. Then, through our wholly-owned facilities, we collect the data by telephone or online.
We write a summary of the findings called a factum – a straight reporting analysis of the results with key descriptors. This is turned around very quickly so our client and/or their agency can get clearly understandable results in a concise document that can be used as the basis for the public release materials.
This standard format saves clients an enormous amount of time: no wading through mounds of detailed tables trying to decipher the results. The factum doesn't contain any interpretive commentary or quotes. It's just a summary of the key findings – with graphs, charts and PowerPoint presentations when required.
Your Polling Checklist
If you're considering the use of polling as a platform, think through the following checklist:
Clear and reasonable objectives have to be determined right at the outset: What are the expectations as to what the polling data is to do?
How is the resulting data expected to be used – media release, white paper, conference set-up, issue positioning or product launch?
What sample of respondents is to be surveyed and, what is the sample size necessary to achieve methodologically reliable results for reporting geographically, socio-demographically or as a discrete cohort?
Question crafting must be done with the utmost integrity and without apprehension of bias. Since the results will bear scrutiny in the public domain among various audiences – public and professional alike – it is critical that intentional bias or deliberate inter-item contamination be non-existent.
The reporting of the results must be clear and with full disclosure of the methodology, questions asked and answered and the data tables.
Contacts
Chris Jackson
Senior Vice President, U.S.
Ipsos Public Affairs
+1 202 420-2025
Chris.Jackson@ipsos.com
Christopher Moessner
Senior Vice President, U.S.
Ipsos Public Affairs
+1 571 358-5411
Christopher.Moessner@ipsos.com