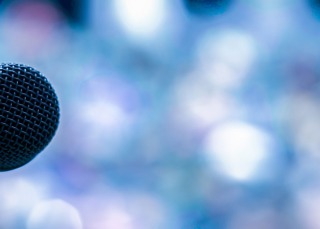 Public Affairs
Research for Thought Leadership & Communications
OUR SOLUTIONS
It's not just a poll. It's a platform. For more than 40 years, we've worked hard to build the Ipsos polling brand to mean accuracy, truth and insight. Because it matters. To us and to our clients who have something to say.
Ipsos' team of research and communications professionals know how to transform data into strategic messaging and smart communications to burnish client reputations. To be an impactful thought leader, companies must use a win-win strategy of doing what is good for business while doing good for society at large. Our extensive body of thought-leadership research demonstrates our deep understanding of what resonates with internal and external stakeholders.
We also conduct, package, and release polling results for our clients to use in the public domain. Our public-opinion polling for major news organizations opens doors and exemplifies our ear-to-the-ground approach. Clients leverage our reputation for producing balanced and objective research data released to the media, stakeholder groups and/or used in advertising and other marketing collateral.
In North America, we release more than 400 polls a year on behalf of our media partners and clients. We work with all types of organizations, or their media or PR firms, to design polls that represent the voice of consumers, citizens, employees, businesses, elites, stakeholders, and other defined groups on a local, national or international basis.
We provide our clients with methodologically sound, reliable and defensible results that may be used to:
Showcase expertise, tell a story, or promote a cause via press release;
Support materials and handouts for press conferences or other events;
Bolster collateral such as brochures, ads, speeches, annual reports, op-ed articles, blog missives, micro-sites or positioning statements;
Support or oppose an issue for government hearings, white papers, submissions, briefings or demonstrations;
Reinforce claims of "most trusted," "most used," and "most respected."
If you're considering the use of polling to generate thought leadership content and/or materials to use in the public domain, here are some of the ways Ipsos can provide support:
Consult with clients to understand the desired goals and outcomes of a thought leadership/PR campaign, determining how a poll can help you achieve these business and communications goals
Utilize best in class research methodologies proven to gain media attention, such as the gold standard KnowledgePanel™, the commercial Ipsos omnibus, Global Advisor, or in-person/online qualitative research approaches
Provide recommendations on a sample group, sample size, and methodology based on desired data use (e.g., media release, white paper, conference set-up, issue positioning or product launch, demographic/regional analysis, etc.)
Assist with questionnaire development, ensuring this is done with the utmost integrity and without apprehension of bias, while including content structured to generate interesting headlines and grab the media's attention. Since the results will bear scrutiny in the public domain among various audiences – public and professional alike – it is critical that intentional bias or deliberate inter-item contamination be non-existent.
Going beyond the data tables to develop a report of the results that is clear, concise, and includes full disclosure of the methodology.
All of the publicly released research undertaken for our media partners and clients in North America can be found on the Ipsos News and Polls online database.
---
Download:
Contacts
Chris Jackson
Senior Vice President, U.S.
Ipsos Public Affairs
+1 202 420-2025
[email protected]
Christopher Moessner
Senior Vice President, U.S.
Ipsos Public Affairs
+1 571 358-5411
[email protected]