Debate Special Wrap-Up
More likely voters say that Hillary Clinton won the first presidential debate, with 48% saying Clinton did a better job to 23% saying Donald Trump did better.
However, the debate has not radically altered perceptions of either candidate. 53% of likely voters say it did not change their perceptions of Clinton and 56% said it did not change their perception of Trump.
Nationally, the debate has not significantly altered Clinton or Trump's poll standings. Clinton still holds a small lead over Trump, now at +4 among likely voters.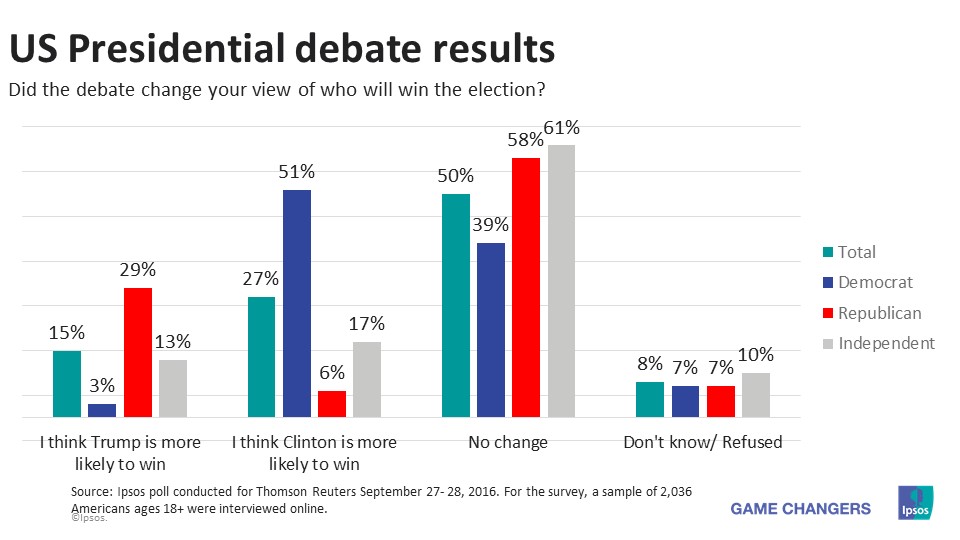 These are findings from an Ipsos poll conducted for Thomson Reuters September 27- 28, 2016. For the survey, a sample of 2,036 Americans ages 18+ were interviewed online.