Features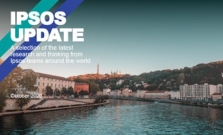 Discover Ipsos Update
Our monthly round-up of research and analysis from Ipsos around the world includes the latest on coronavirus, attitudes towards abortion, cultural response bias, and a focus on life in Russia, the US election and public perceptions in Ireland.
#Job loss is a concern for half of the workers across the world. Job insecurity and the ability to the learn essent… https://t.co/kf0zV110pC
7:02 PM - 20 October 2020
At Ipsos, we are passionately curious about Society, Markets and People.
"Game Changers" – our tagline – summarises our ambition:
to provide true understanding and make our changing world easier to navigate,
so that our clients can make faster, smarter and bolder decisions.