Features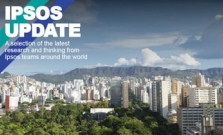 Discover Ipsos Update
Our first monthly research round-up of the year includes both reflections on 2020 and a look forward at the year ahead. Featured topics include vaccines, behaviour change, food trends and a look at the local story in a selection of countries.
What Worries the World? The latest results show that a majority of people in 27 countries say #COVID19 is one of th… https://t.co/7Pdmm1NLxW
7:06 PM - 21 January 2021
At Ipsos, we are passionately curious about Society, Markets and People.
"Game Changers" – our tagline – summarises our ambition:
to provide true understanding and make our changing world easier to navigate,
so that our clients can make faster, smarter and bolder decisions.