[EVENT] European Society for Medical Oncology Annual Meeting
Glass House at MAIO Restaurant, Copenhagen
c/o Illum Department Store, 4th Floor, Ostergade 52, 1100 Copenhagen, Denmark
Just as we did at last year's conference in Vienna – and this year's ASCO Annual Meeting in Chicago – we will be hosting a dinner for attending oncology clients. We are still finalising our presentation topics but we will certainly be showcasing Ipsos expertise at the event. 
When 
7,30 pm, Saturday 8th October
Where 
Glass House at MAIO Restaurant,
c/o Illum Department Store,
4th Floor, Ostergade 52, 1100 Copenhagen
Our presentation topic
"Unmet Needs and the Rise of Anti-PD-(L)1s"
(includes US & EU data)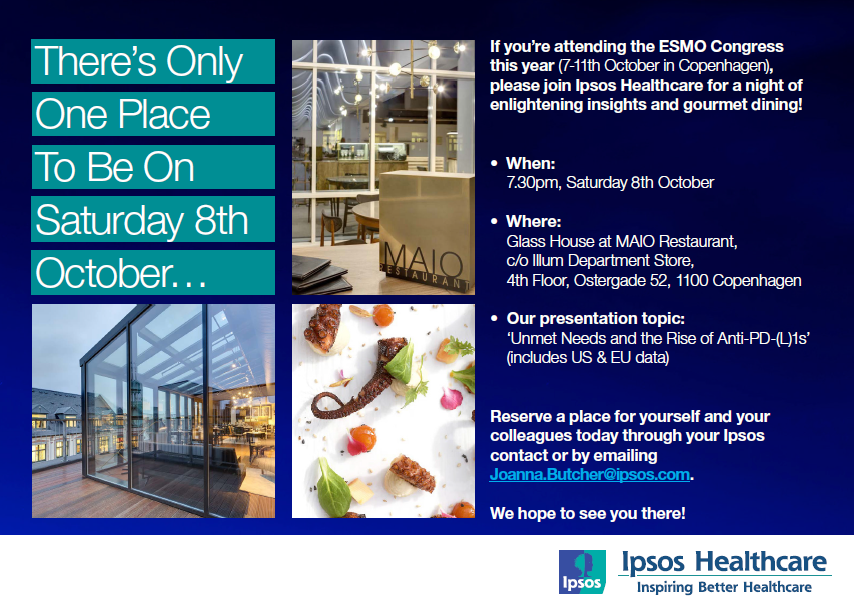 To find out more, please contact Joanna.Butcher@ipsos.com.