Join our Global Healthcare Team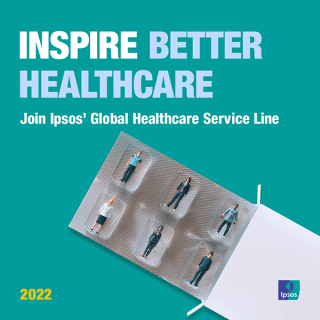 Inspire Better Healthcare.
Join Ipsos' Global Healthcare Service Line
Want to help shape key decisions on how to address society's changing healthcare needs?
Keen to work with leading businesses & organisations, from big pharma to international charities?
Like to do this in a successful, fast-growing company named the most innovative of its kind in the world…?
Join Ipsos' global Healthcare team – and work with us to deliver the vision that we share with our clients: inspiring better healthcare.
We're one of the world's leading primary healthcare market research businesses, with a team of 1,100+ people operating in over 50 countries worldwide. What really makes us unique is the specific sector expertise within our global team, combined with the consumer innovations of Ipsos.
Why join us?
Bring us your intellect, expertise and innate curiosity and there's plenty to look forward to in return:
A passionate, entrepreneurial, close-knit global team
The resources of a leading global agency with the agility of a much smaller business
Professional & personal development, both through structured programmes and by working alongside industry thought leaders
A truly borderless organisation, with international career opportunities and plenty of new challenges
The chance to inspire better healthcare – to make a difference.
Who are we looking for?
Given the ongoing growth of our business, we usually have opportunities in a variety of teams and countries around the world.
We're seeking people who share our vision and values and have the right capabilities and experience (or the passion to acquire them) to join us in Custom Research, Syndicated Solutions, Market Access, Advisory Services or one of our support functions.
Learn more
Keep an eye on Ipsos' local websites where vacancies are posted or download our global recruitment brochure today and get in touch.