More people say they're wearing masks to protect themselves from COVID-19 since March
There's been an increase in the number of people wearing masks in many countries.
More people across 15 major countries say they are now wearing a face mask to protect themselves from the coronavirus pandemic.
In a survey of nearly 29,000 respondents conducted from April 9 to 12 in 15 countries, there's been gradual increase in the number of people who say they are now wearing a face mask due to COVID-19 since mid-March.
Countries where most respondents are taking this personal action are Vietnam (91%), China (83%), Italy (81%), Japan (77%) and India (76%). Meanwhile, those in developed nations are least likely to do this including the United Kingdom (16%), Germany (20%), Australia (21%), Canada (28%) and France (34%).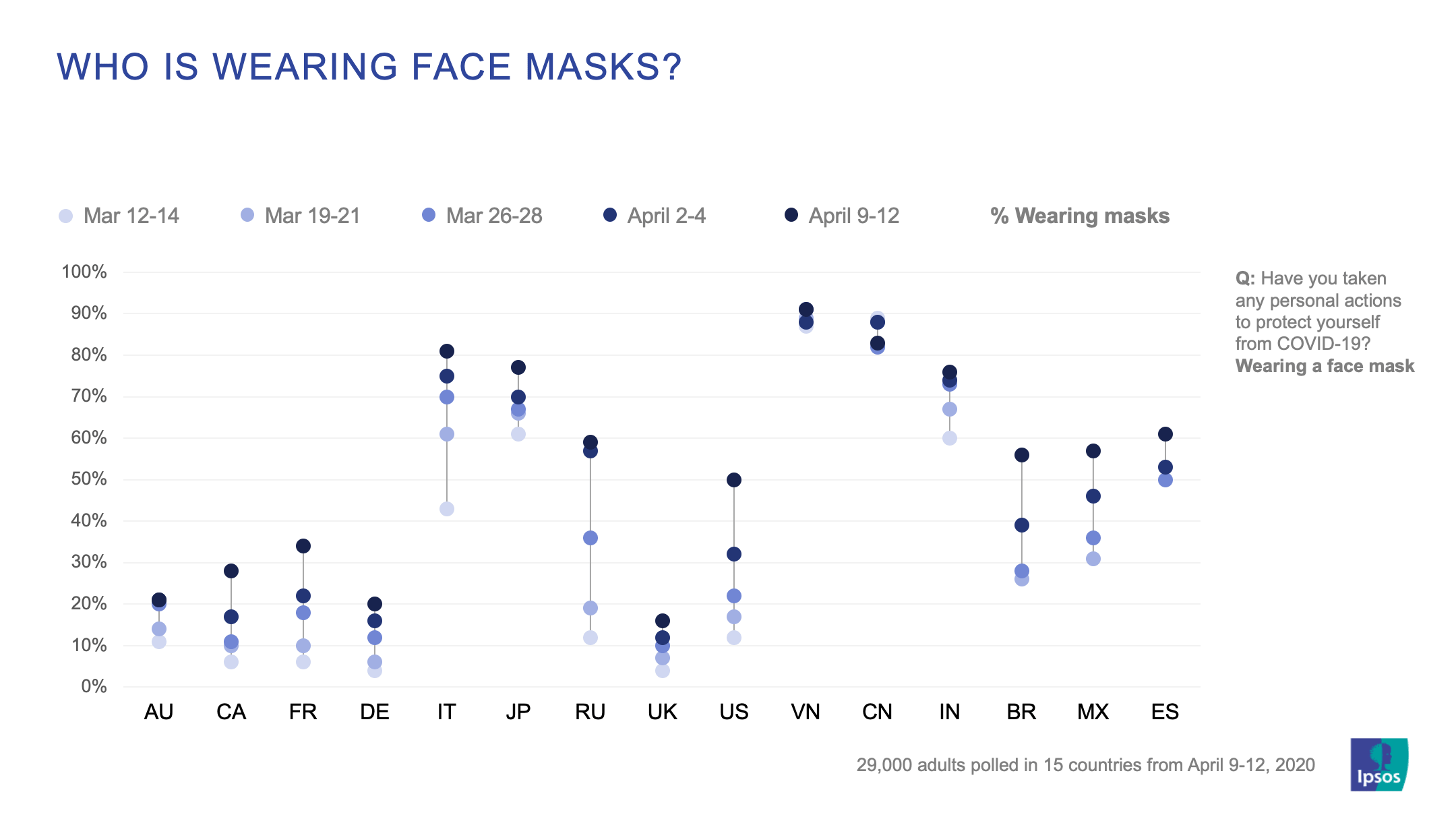 Since March, Russia (+47 percentage points), the United States and Italy (+38) have seen the biggest jumps in the number of people who now say they are wearing a mask, followed by significant increases in Brazil (+30), France (+28) and Mexico (+26). China remains high with only a small decline (-6) on this measure since March 12 to 14.
A perceived draw back in wearing face masks in many countries is getting access to one. Nearly three in five people (57%) in Japan say they have heard masks are not available or are too expensive even if they wanted to wear one. This sentiment is also high in France (49%), Germany and Spain (45%).
In terms of expectations, people in Japan (58%) and Vietnam (55%) and hard-hit Italy (53%) expect others to wear a mask around them so they don't get sick.
Meanwhile, respondents in Australia (46%) and the U.K. (41%) were most likely to say they did not see the value in wearing a face mask if they are not sick. This sentiment was lowest in Vietnam (7%), China and Spain (9%).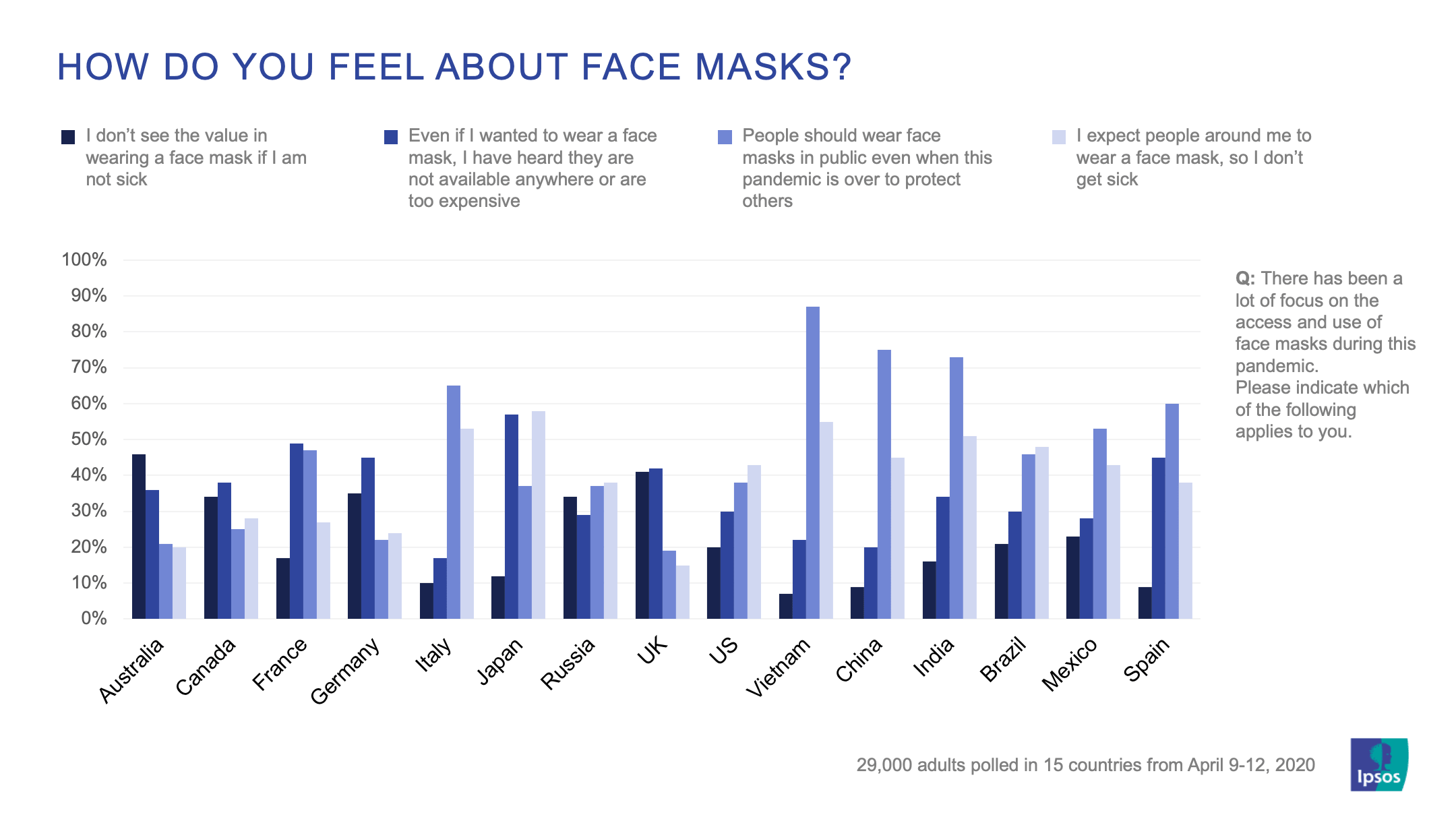 These are the results of an Ipsos survey conducted April 9th to 12th , 2020 on the Global Advisor online platform among 28,000 adults aged 18-74 in Canada and the United States and 16-74 in Australia, Brazil, China, France, Germany, Italy, India, Japan, Mexico, Russia, Vietnam and the United Kingdom. Where available, tracking results from previous studies, conducted through March and selected results from February are referenced by date.