Opinion Polls: A tour of the territory
Political opinion polls come under great scrutiny in the run-up to elections and their reputation can swing between criticism and praise in the wake of results. But, if you want to make some sense of the state of opinion at any moment in time, you absolutely need polls. This paper puts polling under the researcher's spotlight.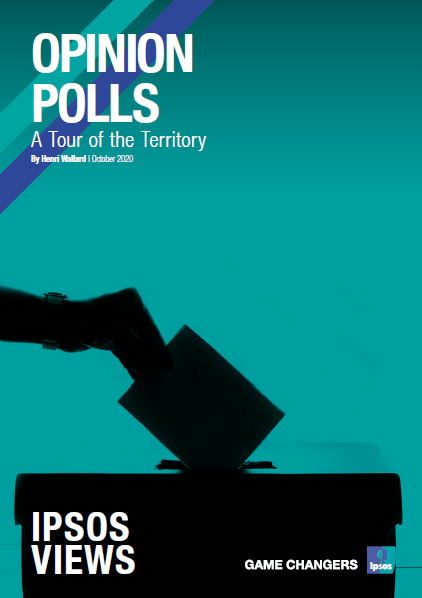 Political opinion polls are, in many ways, the public face of the entire research industry. And they are most certainly an important source of information for the media, the public, and decision-makers. This means there is a great responsibility to get them right.
Looking back at recent elections in different countries around the world, this paper provides a tour of the polling territory and an insight into the pollster's toolkit. Despite what some might say, there is no single "magic" method for predicting outcomes, but there is good practice to be adopted as we approach each contest in its own context.
Ipsos uses a variety of techniques precisely because there is no one unique way to answer every research question which arrives at the pollster's door. This paper explores some of the new innovations that have come on stream in recent years and discusses ways of addressing present challenges, including accounting for postal voters and predicting voter turnout.
Away from election campaigns, the COVID-19 pandemic provides a current and powerful example of how polling can make a central contribution to telling the real story of what is happening on the ground.
Polling requires rigorous implementation and the exercise of modesty and care – especially in volatile environments. While there are specific challenges and lessons to learn after each election, Ipsos' view is that opinion polls remain absolutely vital today, provided care is taken to ensure their methodological foundations stand strong.
Download