The Operational Angle: An Ipsos podcast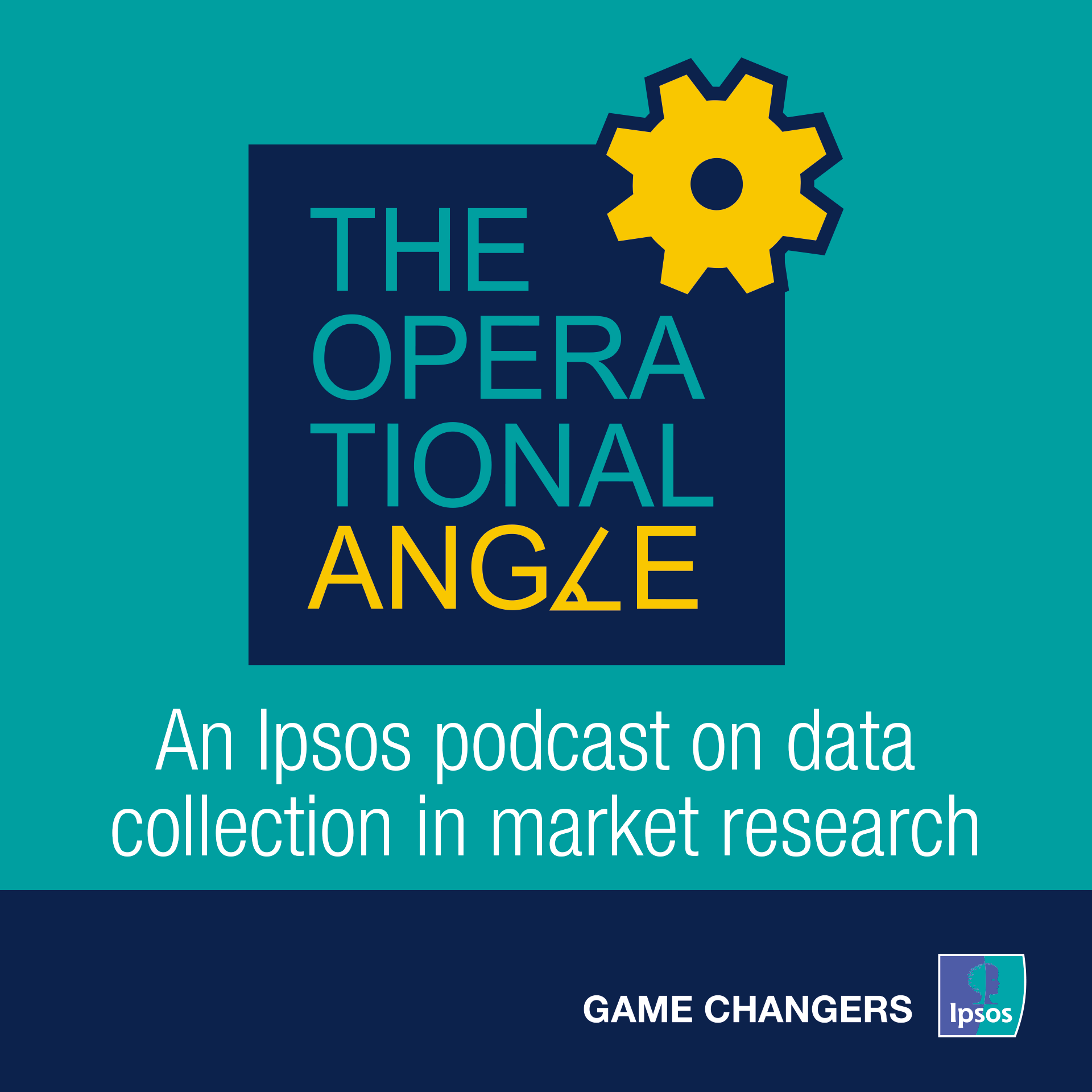 The Operational Angle is an Ipsos podcast that explores the breadth and depth of Ipsos' data collection capabilities. These capabilities are unmatched in the market research industry, ensuring that we provide decision-makers with access to consumers and citizens anywhere, at any time.
If you care about the quality and rigour of the data collected for your study, and how it impacts the decisions you can make, then this is the podcast for you.  
Subscribe today: Spotify | SoundCloud
Episode 4: iField: The Future of Offline Research
Offline, or face-to-face, fieldwork is an integral pillar of market research data collection. Ipsos conducts over 6 million face-to-face interviews each year, with capabilities in 150 markets. In this episode, host Leah McTiernan speaks to Ipsos experts from the UK, India, and Sub-Saharan Africa about iField, Ipsos' best-in-class integrated fieldwork management system, and how it can ensure quality and consistency of data collected for a range of surveys.
Read more about iField
Episode 3: Respondent Quality
In this episode of The Operational Angle, we turn to the all-important issue of online respondent data quality in market research. We discuss how Ipsos is working to minimise unengaged or fraudulent respondents who do not provide meaningful answers to surveys. Joining host Leah McTiernan this week are Ipsos experts Cristina Mihoc, Jen Weitz and Cecile Carre.
Episode 2: The Power of Research Panels
In this episode of The Operational Angle, we are entering the world of research panels with Frank Kelly as our guide. Speaking to Leah McTiernan, he outlines the things to know about conducting quality panel research, Ipsos' particular strength in this area, and future possibilities of panel research.
Read more on this topic in: The Power of Research Panels.
Season 1, Episode 1: Mixed Mode Research
In the first episode of The Operational Angle, our host Leah McTiernan talks to Ipsos colleagues Adele Bearfield, Andrew Cleary, Andrew Green and Nik Reynolds about their experiences of carrying out social, audience measurement and product testing research through a Mixed Mode design. They discuss how they have overcome the challenges of 2020 as well as the benefits that Mixed Mode offers their research programmes.
Read more on the topic in our white paper Embracing Mixed Mode Research.