Britons spend less and prepare to save more as Coronavirus outbreak affects jobs and businesses
While many have already or are considering spending less or saving more money, many are taking extra financial measures due to the coronavirus outbreak.
Almost two thirds of Britons have been spending less money overall due to the Coronavirus outbreak, with over half either already or considering saving more money. But over a third are considering or have already accessed money from savings.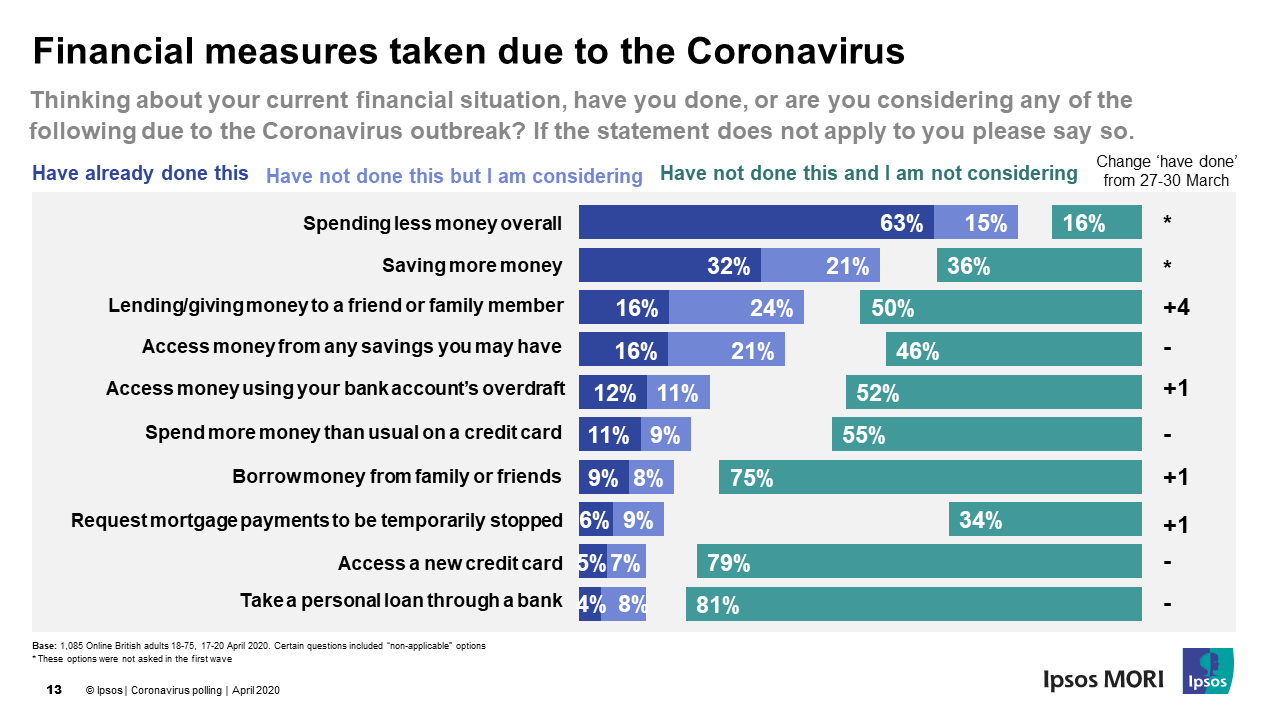 There has been a small increase in the number of people who have already lent or given money to a friend or family member since 27-30th March when Ipsos last asked this question. This increase comes despite the fact that 75% of people are not even considering borrowing money from family and friends.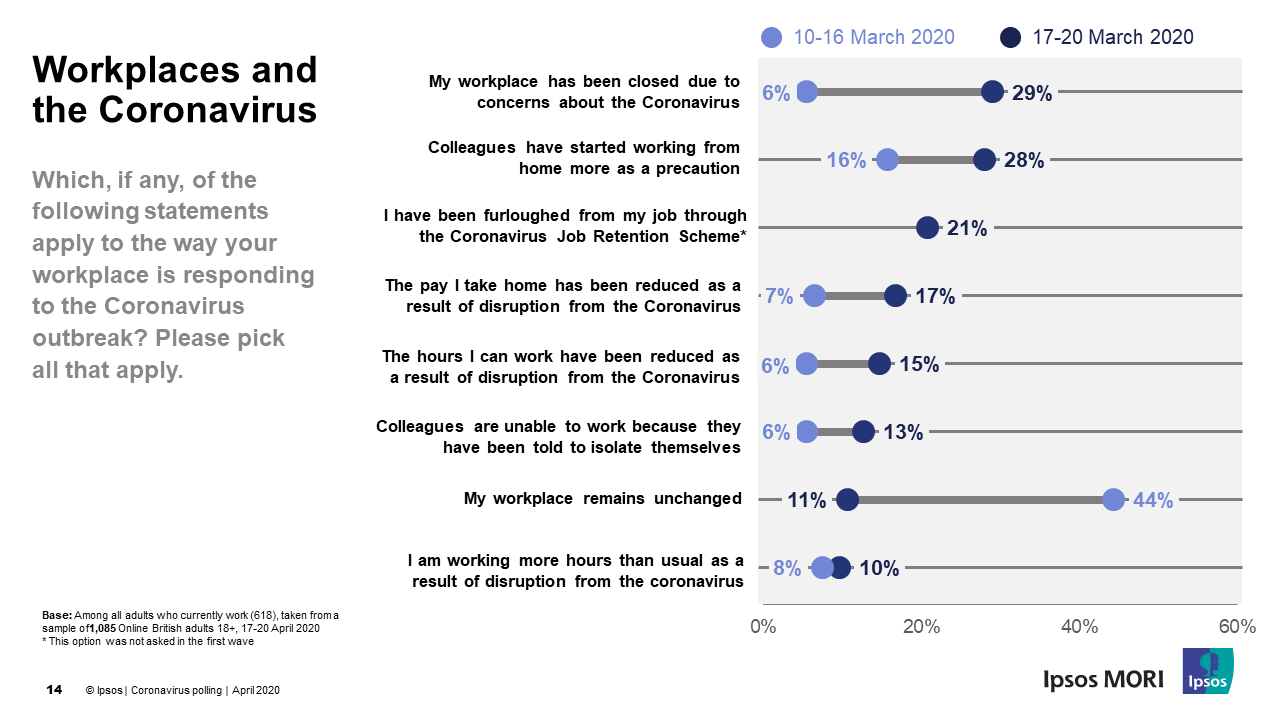 There has been a stark change in the way workplaces operate during the Coronavirus crisis. Only 11% of Brits in work say that their workplace remains unchanged suggesting that the overwhelming proportion of working Britons have experienced a change to their workplace as a result of the Coronavirus outbreak. Around one in five people in work say they are being furloughed whilst 17% have seen a reduction in take home pay and 3 in 10 Brits in work (29%) say that their workplaces have closed in response to the Coronavirus outbreak.
Kelly Beaver, MD Public Affairs at Ipsos said:
There have been significant changes to workplaces over the last month. We have seen a fifth of Britons in work placed on furlough and an increase from last month in those who are working less hours or earning less. While this will combine to have a potentially significant impact on household incomes over this difficult time, we're also seeing a significant proportion of people telling us that they're spending less and saving more. 
It's also important to note that there is a small but notable proportion of people who are struggling financially and accessing loans from friends and family, taking mortgage breaks or accessing new credit facilities.
Technical note
Ipsos interviewed a representative sample of 1,085 British adults aged 18-75. Interviews were conducted online: 17th-20th April 2020.  Data are weighted to match the profile of the population. All polls are subject to a wide range of potential sources of error.