COVID-19: The impact of lockdown on older generations
New research on behalf of the Centre for Ageing Better suggests that the Coronavirus crisis may result in retirees facing poor health and financial insecurity in retirement.
Ipsos undertook a survey of older people in England on behalf of the Centre for Ageing Better. The survey took place eight weeks after the start of lockdown in the UK.
The survey looked at the impact of the Coronavirus outbreak on those aged 50 – 70 years of age under the priority headings of having: fulfilling work; safe and accessible homes; healthy ageing and connected communities.
Initial findings suggest that almost half of people between the ages of 50 and 60 years old (46%) believe their financial circumstances will worsen over the next year. Furthermore, only 39% of those who are currently furloughed or of working age but not in employment, are confident that they will be employed in the future.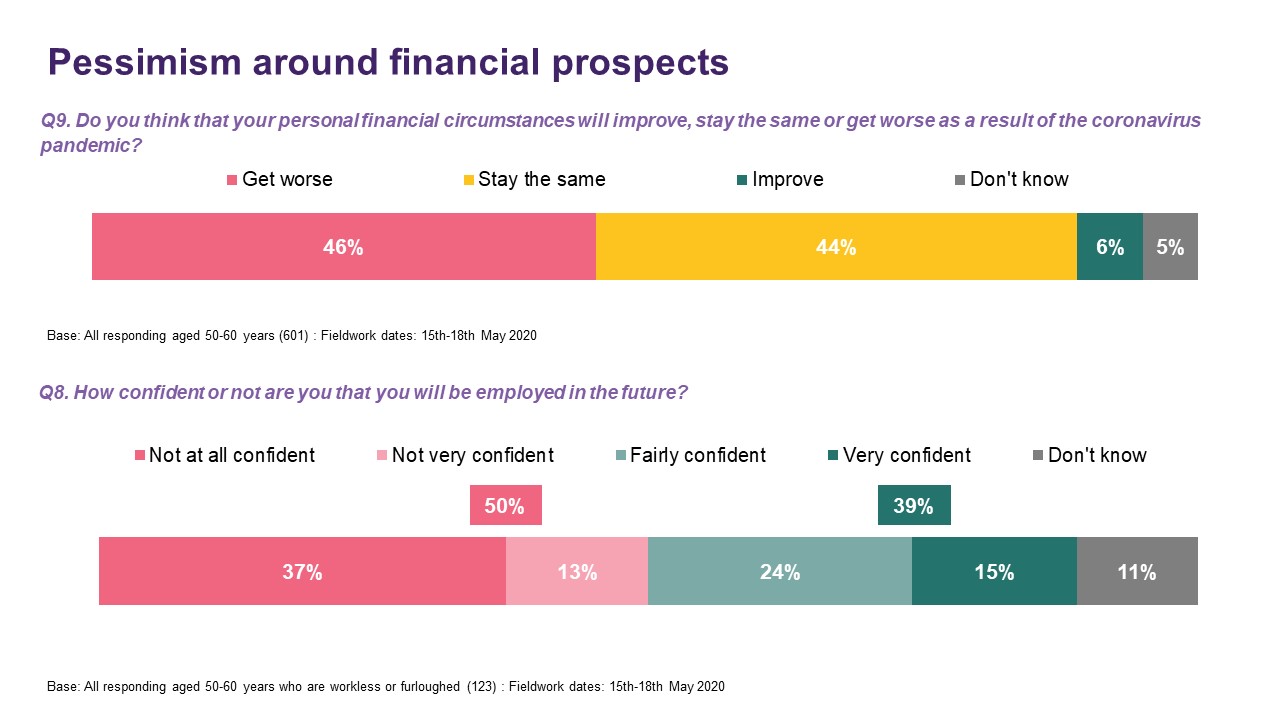 From a health perspective, the data shows that just over one fifth (23%) of people in this age group have seen their physical health deteriorate during the lockdown period. A further two fifths (40%) state that their mental health has worsened.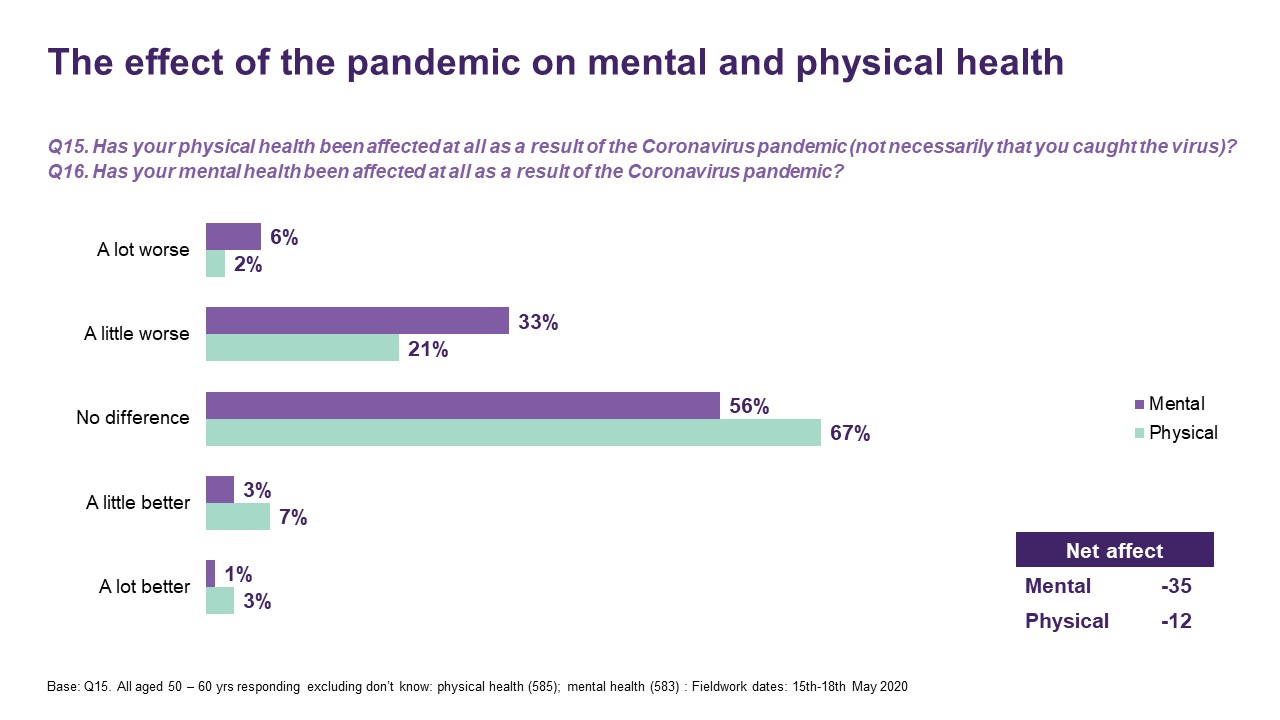 The new figures also show that the unemployed and those who anticipate their finances worsening over the next year are more likely than others to have seen their health deteriorate over the lockdown period.
This decline in heath may have been exacerbated by the fact that over half (53%) of those aged 50-60 years have had a medical or dental appointment delayed or cancelled.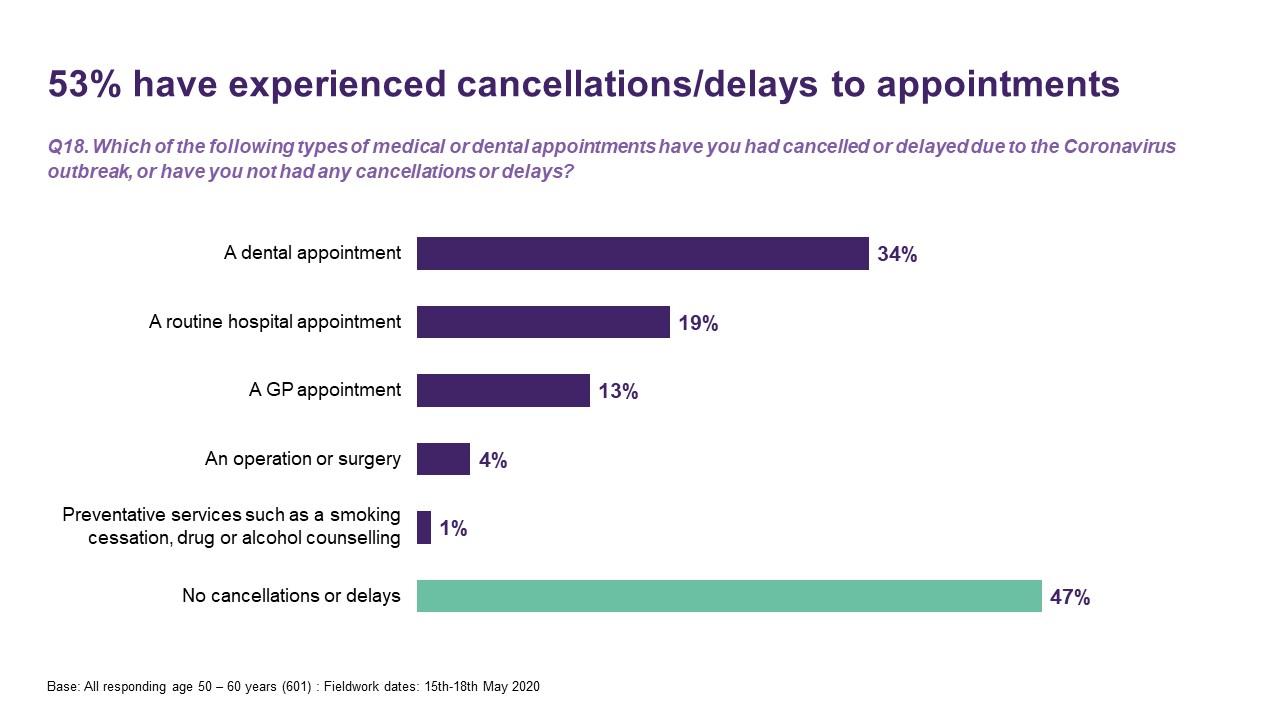 Whilst in lockdown we also asked this age group whether their habits had changed, and found that 37% have been drinking more alcohol during this period, and 39% have been smoking more.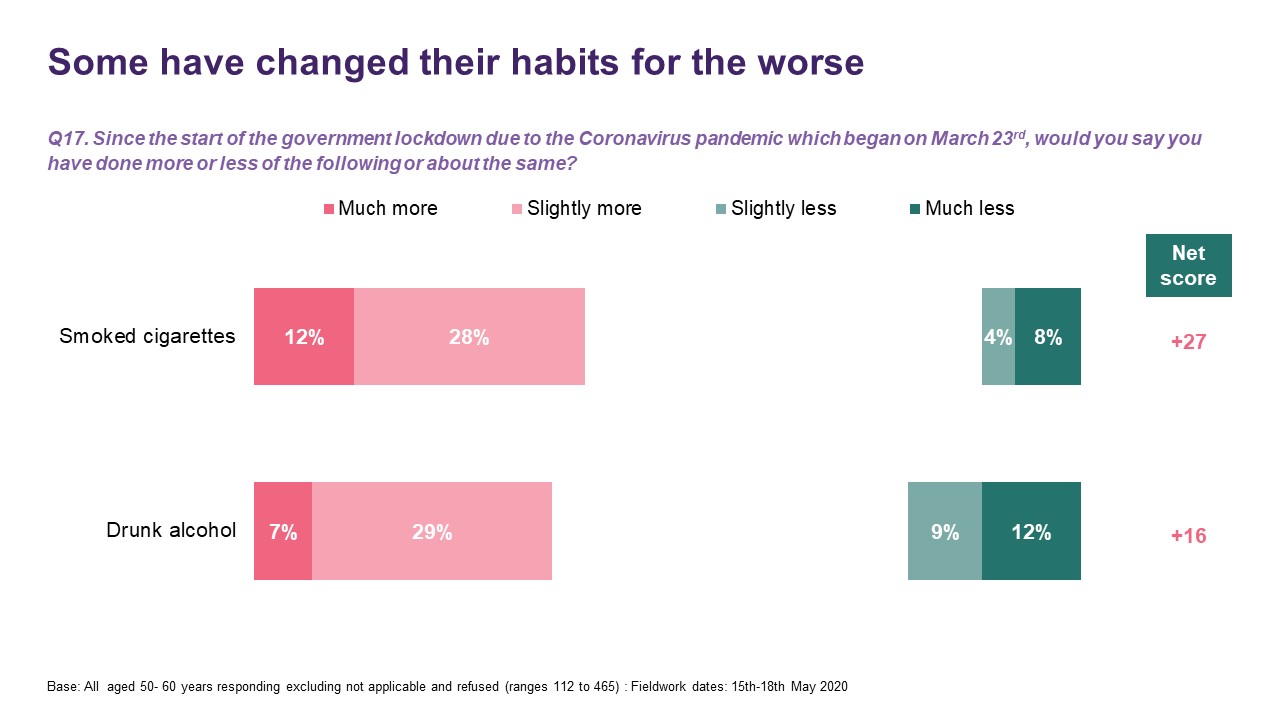 This online poll was supplemented by a regional telephone survey in Greater Manchester among residents in deprived areas of the City Region. Results indicate a similar picture as the national survey, with local residents facing poorer health and financial insecurity as a result of the Coronavirus lockdown.
Technical details
National survey
1,000 interviews online with adults aged 50 – 70 years (includes interviews with 601 50-60 yr olds) in England.
Fieldwork 15-18 May 2020
Representative sample with quotas set on gender, age and geographic region.
Data was weighted by age and gender
Greater Manchester Regional survey
440 telephone interviews with adults aged 50-70 years in Greater Manchester.
Fieldwork 15 – 31 May 2020
Sample was skewed to areas with high Index of Multiple Deprivation and quotas were set on age and gender.
Data was weighted by age and gender.