Eight in ten think Britain will learn to live with Coronavirus in future
However, only 1 in 3 think things will be 'back to normal' by Christmas
The latest wave of the Ipsos Political Monitor shows that 8 in 10 Britons think that Britain will be able to 'learn to live' with coronavirus in future, with 25% saying they are 'very confident' and 55% saying that they are 'fairly confident'. Younger people are less confident than older age groups. Among 18-34s, one in four (25%) are 'not confident', almost twice as many as the proportion of over 55s that say the same (13%). However, 74% of 18-34s are confident, reflecting that the overwhelming majority of this age group are optimistic overall.
The public are less sure about the near-term future with approximately one in three (34%) saying they are confident that life in Britain will be back to normal by Christmas. This number is larger than the one in ten (10%) that said the same about Christmas 2020 this time last year but two-thirds still say they are not confident. Similar differences by age are observed here with 28% of 18-34s confident things will mainly be back to normal by Christmas, compared to 42% of those aged 55 and over.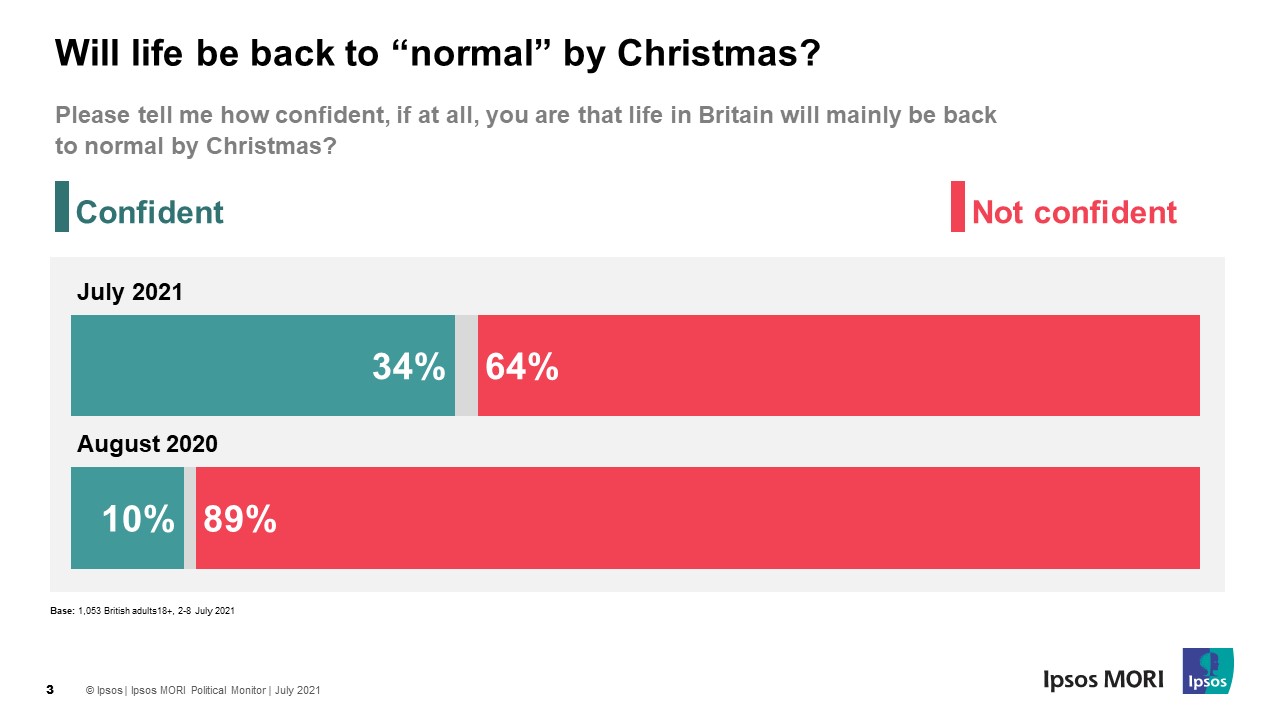 This caution is reflected in anticipated public behaviour over the summer. A majority of Britons (53%) think they are unlikely to host or attend a party this summer, with 38% saying that they are likely (rising to 50% amongst the 18-34 cohort). Meanwhile, just 14% of Britons say they are likely to holiday abroad this summer, with less than one in ten (8%) saying this is 'very likely'.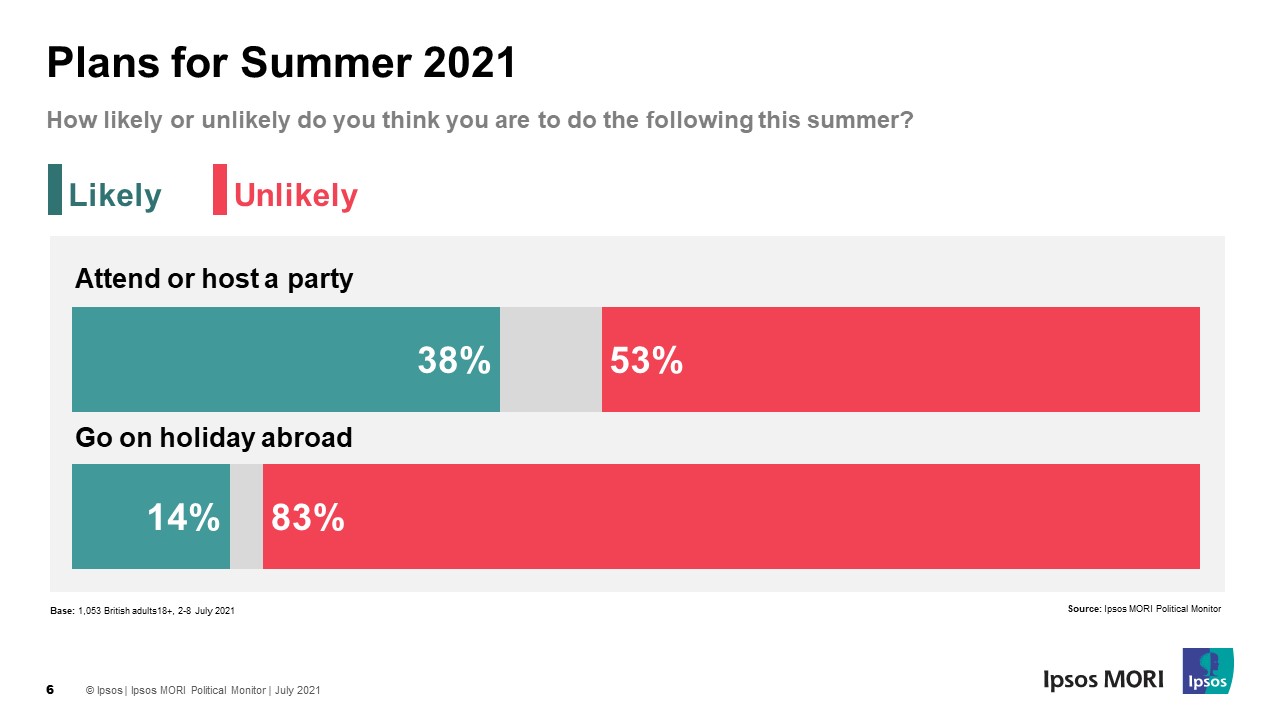 Ipsos Director of Politics Keiran Pedley said:
The public appear pretty confident about Britain's ability to learn to live with the virus in the long run. Although younger Britons are slightly less confident than older Britons, clear majorities of all age groups are confident overall. The public are less sure about the short term though, with just one in three confident things will be back to normal by Christmas and only 5% very confident. Our research consistently shows the public are more cautious and accepting of restrictions than the public debate sometimes suggests. How public opinion evolves from here will ultimately depend on what happens with the virus once the remaining restrictions are eased in the coming days.
Technical note
Ipsos interviewed a representative sample of 1,053 adults aged 18+ across Great Britain. Interviews were conducted by telephone: 2nd July to 8th July 2021. Data are weighted to match the profile of the population. All polls are subject to a wide range of potential sources of error.