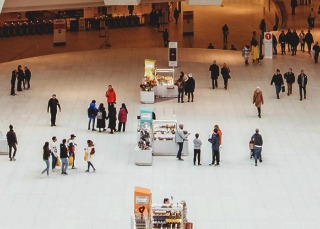 Channel Performance
Channel Sizing
OUR SOLUTIONS
Do you know the size of your channel opportunities? We can help you build understanding, by determining channel size and share; by category, brand, product, and location … to inform channel entry and growth strategies, and drive sales growth:
Channel Sizing – Location, we optimize distribution strategy by calculating the total number of outlets and providing outlet information: address, contact details, distribution, profile.
Channel Sizing – Product, we size channels in terms of category, brand, product sales – volume and value – and market share, over time.
Our solutions address key business questions including:
Informing channel entry and growth strategy. What is the size of the channel opportunity? And what is your, and your competitors', category, brand, product share – volume and value, distribution? What are the underlying trends?
Ensuring distribution is ready to meet your business goals. Do you have an in-depth understanding of the outlet universe, segmentation and detailed location-level profiles?
Shaping product strategy. Are the right products being sold in the right place, and at the right price?
Improving the effectiveness of your marketing plans. Is your marketing on-target? Are your communications delivering results as they should?
We have significant experience in emerging markets, and across sectors, including Food, Beverages, and Tobacco or Tobacco alternatives.
Leveraging our global reach, local market presence and industry expertise, we promise Channel Sizing solutions that deliver better design, better execution, and better impact.
Better design: Customized to meet your needs, capturing KPIs across all available pack variants (e.g. tobacco: stick, pack, carton, beverage: single, pack, case, crate) to drive greater accuracy, and integration with other sales related KPIs
Better execution: Robust data capture, and quality control at every stage
Better impact: Sophisticated technology platforms, enabling best-in-class reporting.
Our solutions use data integration, advanced analytics and modeling – delivering insights beyond industry standards. With our advisory services, they form a key part of our offer to help organizations track and improve marketing and sales effectiveness.
Learn how Channel Sizing can work in conjunction with Customer Counting, Mystery Shopping and Execution Measurement to improve channel performance.