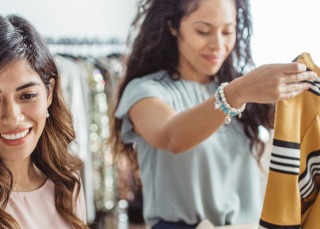 Retail Performance
eCommerce Unleashed Report
OUR SOLUTIONS
Little by little, US brick & mortar is suddenly reopening this month. Some shoppers will rush back to retail. Others will stick to new socially distant behaviors, embracing eCommerce and click & collect. Most shoppers will experiment daily, sticking with some covid19-driven behaviors and ditching others.
The big question: how do we best anticipate durable shopping behaviors and adapt our rapidly changing shopper marketing and category development strategies to win in the new retail normal?
To help our clients prepare for lockdown emergence, Ipsos fielded a syndicated survey to quantify significant in shopping behavior in the U.S. and in major countries around the world.   The study delivers an analysis of:
Shoppers' financial, health, and recovery sentiment
Comparisons of new and pre-crisis eCommerce shopper behaviors
Channel search, social media use, purchase locations, and retailer satisfaction
Category triggers, barriers, brand planning, trial, and future purchase intent
Shoppers' plans to continue their emerging shopping behavior
We focus on overall shopping behaviors with deep dives into Alcohol &Tobacco, Banking & Credit, Beauty, Electronic Devices, Food & Beverage, Healthcare, Home Care, & Personal Care.  <<<Add for clients in these categories: Of particular relevance to COMPANY NAME, we are including a deep dive into the following categories: TYPE LIST OF CATEGORIES THEY COMPETE IN IF INCLUDED IN THE DEEP DIVES.>>
You can purchase one country or all depending on your needs.  The study's syndicated nature ensures a cost-efficient approach.
Attached is a 1-page summary for your review.  Please take a look and let me know your thoughts and if you would like to discuss.
Thanks and be well.