What a difference a year makes
Our latest Thought Starter compares Americans' expectations for 2020 (pre-Covid, racial unrest, political strife) against what was, and our outlook for 2021.
At the end of 2019, 74% of Americans felt optimistic about the year head. According to a recent Ipsos U.S. Omnibus survey, only 34% of Americans say that 2020 has been a good year for them personally.
Despite the pandemic and political landscape, Americans say they plan to make similar New Year's resolutions as previous years, placing fitness (48% exercise more, 41% lose weight) and finances (40%) at the top of their lists.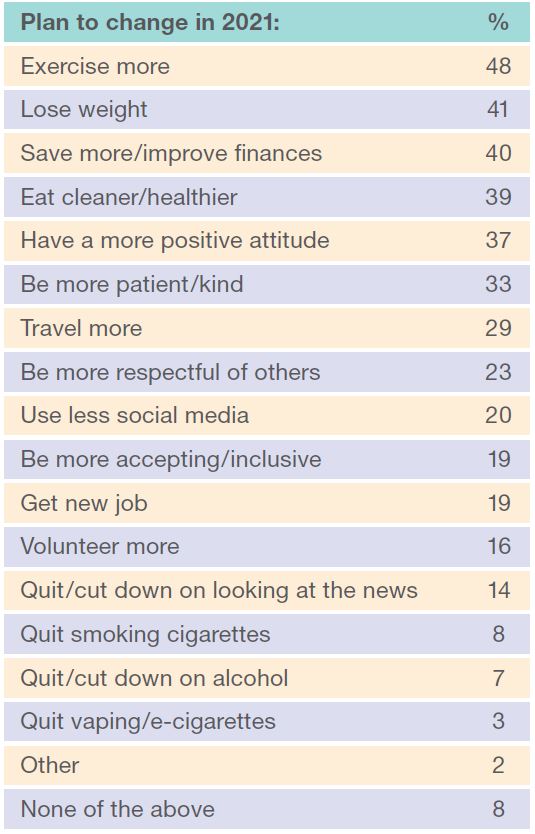 Download our detailed Thought Starter to explore optimism for 2021, including anticipated behaviors extending into the new year. This valuable information allows marketers and manufacturers to identify new ways to optimize product packaging, messaging, or identify growth with potential product extensions.