Cliff Young Publishes 'The Resurgence and Spread of Populism'
Cliff Young, President of Ipsos Public Affairs, published a paper exploring populism in the SAIS Review of International Affair.
Washington, DC — Cliff Young, President of Ipsos US Public Affairs, recently published an article in the SAIS Review of International Affairs. The Resurgence and Spread of Populism explores the concept of populism, including what conditions make it possible.  
Abstract
The concept of populism has been used to define many political and economic phenomena without precision. This paper presents an analytical synthesis that in our view helps to understand populism in a generalizable way. We define populism as a political strategy aimed to achieve power. Drawing inductively from historical case studies, secondary literature and multinational public opinion surveys, we identify three distinct conditions necessary for a populist episode to occur: a) a political entrepreneur, b) an opportunity structure, and c) favorable public appeal. We further elaborate on these three conditions in this paper. We then examine our model in respect to specific historical and prospective cases.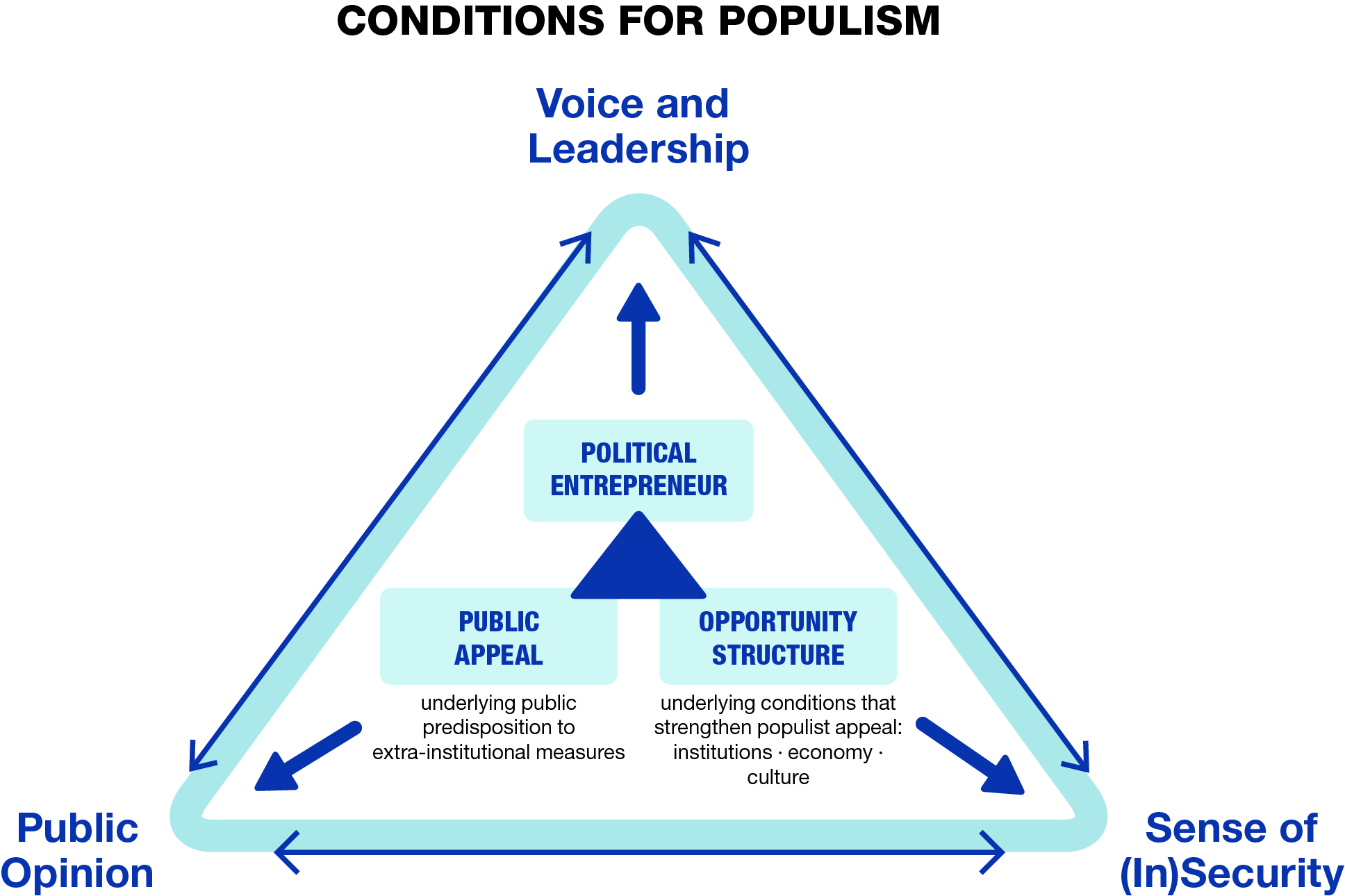 For more information on this news release please contact:
Clifford Young
President, U.S.
Ipsos Public Affairs
202.420.2016
clifford.young@ipsos.com
About Ipsos Public Affairs
Ipsos Public Affairs is a non-partisan, objective, survey-based research practice made up of seasoned professionals. We conduct strategic research initiatives for a diverse number of American and international organizations, based not only on public opinion research, but elite stakeholder, corporate, and media opinion research.
Ipsos has media partnerships with the most prestigious news organizations around the world. In Canada, the U.S., UK, and internationally, Ipsos Public Affairs is the media polling supplier to Reuters News, the world's leading source of intelligent information for businesses and professionals. Ipsos Public Affairs is a member of the Ipsos Group, a leading global survey-based market research company. We provide boutique-style customer service and work closely with our clients, while also undertaking global research.
About Ipsos
Ipsos is an independent market research company controlled and managed by research professionals. Founded in France in 1975, Ipsos has grown into a worldwide research group with a strong presence in all key markets. Ipsos ranks fourth in the global research industry.
With offices in 88 countries, Ipsos delivers insightful expertise across five research specializations: brand, advertising and media; customer loyalty; marketing; public affairs research; and survey management.
Ipsos researchers assess market potential and interpret market trends. They develop and build brands. They help clients build long-term relationships with their customers. They test advertising and study audience responses to various media and they measure public opinion around the globe.
Ipsos has been listed on the Paris Stock Exchange since 1999 and generated global revenues of €1,782.7 million in 2016.