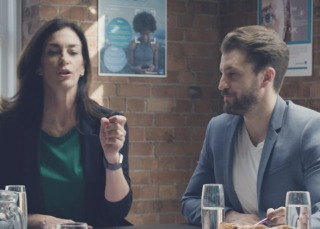 Creative Excellence
Creative In-Market
OUR SOLUTIONS
Creative|Impact measures the effectiveness of advertising across a range of media touchpoints to cut through and contribute to short and long-term effects for your brand (post test). It enables deep dives on specific creative assets to optimise in-flight and learn what works when planning your next campaign and communication plans across countries and brands.
Ipsos uses key measures of memory encoding and brand linkage with observed brand impact across waves of campaign activity. There is also the option to add non-conscious emotional responses to specific creative assets to complement a range of rich diagnostics across Thoughts, Feelings and Emotions to learn what has the most impact for your brand. In addition, social conversation data is integrated via proprietary metrics from Ipsos Synthesio to complete the picture of why the campaign is performing and how you can optimise for future campaigns. Read more
Take a look at our Creative Corner videos where Ipsos experts discuss how to unleash creativity and create strong ads that will leave a lasting impression and generate positive business outcomes.
Wherever you are within the creative in-market process, Creative Excellence at Ipsos is here to help you confidently navigate the creative journey and fuel your brand growth.