Medical crowdsourcing: What are Physicians communicating during COVID-19?
Ipsos' regular qualitative analysis of the G-MED Global Physician Online Community (May 18th - July 3rd 2020).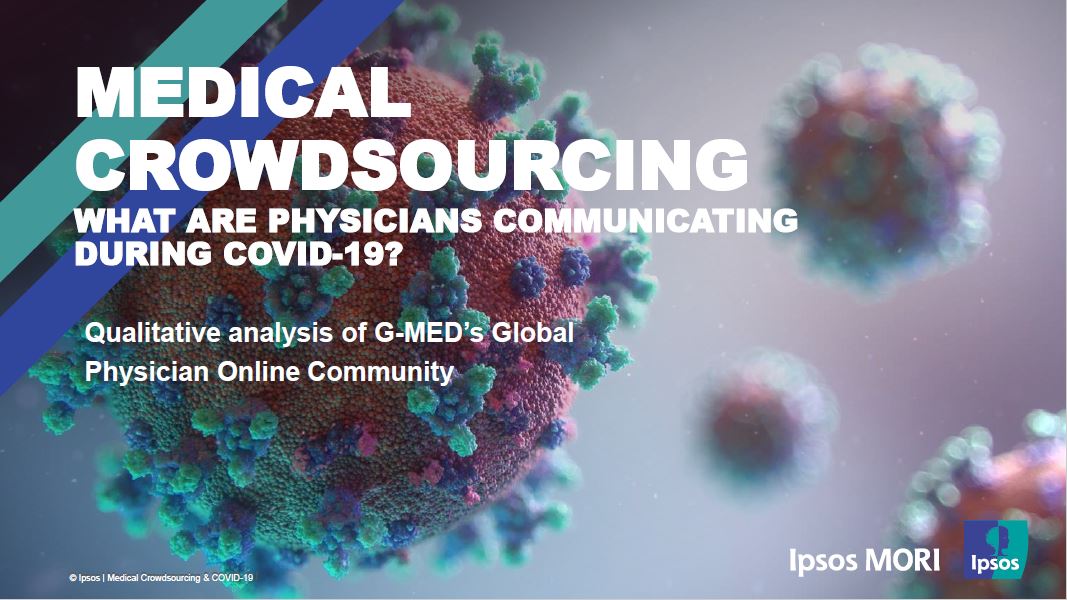 During a global crisis – and in unpredictable times – information is more important than ever. As part of our commitment to the healthcare industry, Ipsos and G-MED are working together to bring the voice of Physicians from around the world to you through social data analytics and medical crowdsourcing (problem solving through sharing online).
The data analysed for this short report comes from organic, unprompted and authentic posts from Physicians across the globe. Doctors are using closed communities to share case examples, get advice and share experiences.
Ipsos and G-MED: Bringing you a regular pulse on what Physicians around the globe are discussing about COVID-19.