People are divided over whether the economy should open if COVID-19 is not fully contained
Hard hit Italy and China support reopening.
People in 14 major countries are divided over whether the economy and businesses should be allowed to open if the coronavirus pandemic is still not fully contained, according to the latest Ipsos survey.
In a poll of more than 28,000 people conducted on April 16 to 19, a majority of respondents in eight out of 14 countries are against opening the economy if the virus is not fully under control. This sentiment is highest in developed economies of the United Kingdom and Canada (70%), followed by Mexico (65%), Spain and Australia (61%) and the United States (59%).
At the same time, more respondents agree that reopening should take place in some hard-hit countries including Russia (60%), China (58%), Italy (53%), India (51%) and Germany (50%).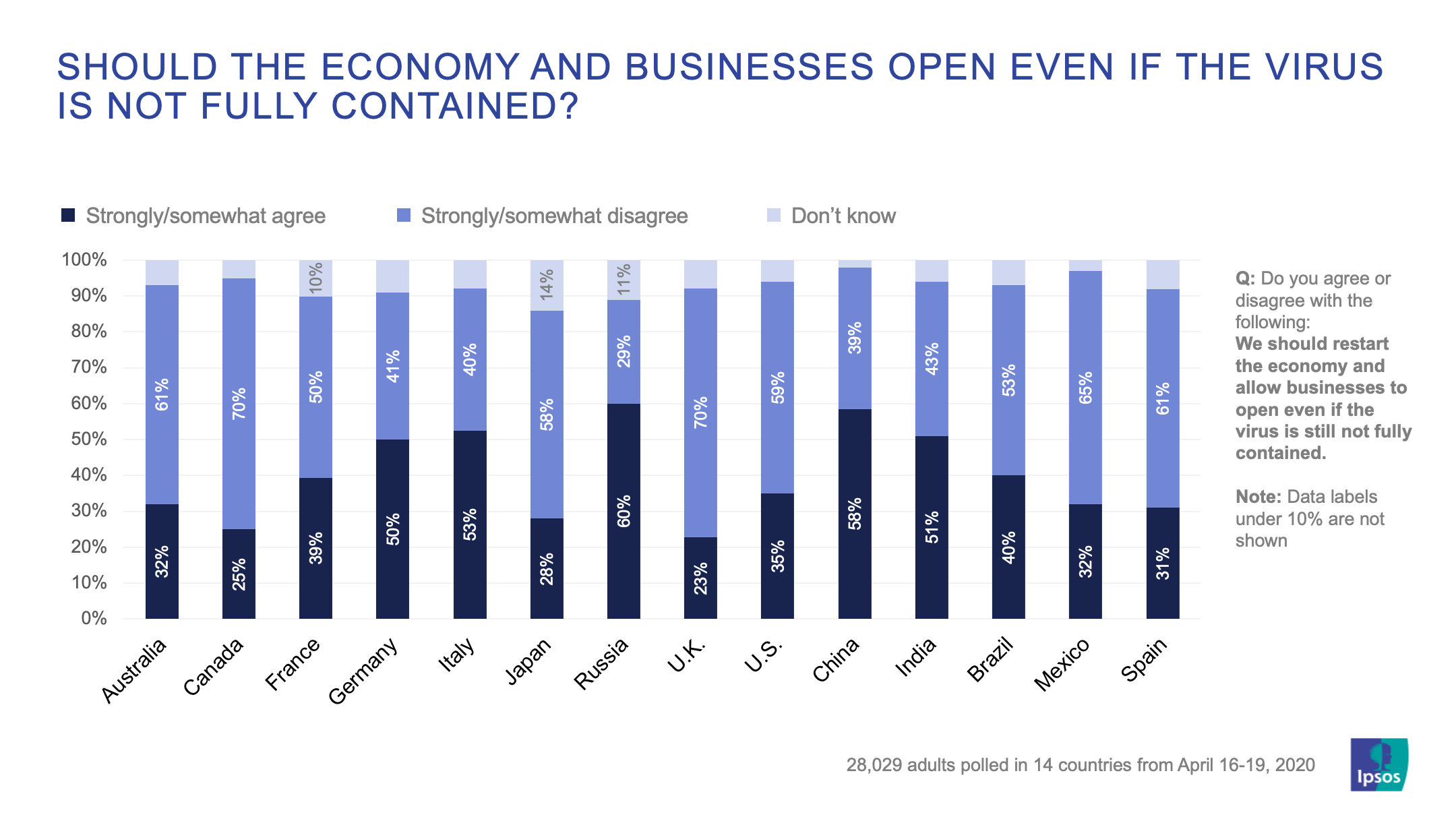 The country where respondents remain most undecided on whether businesses should open even if the virus is not fully contained is India – with just 8 percentage points between those that agree and disagree, followed by European nations of Germany (9-point difference), France (11-point difference) and Italy and Brazil (13-point difference).
People nervous about leaving home
However, even if governments decide to reopen the economy from a COVID-19 lockdown, safety has to be at the forefront of their planning.
A majority of people in 12 out of 14 countries say they are going to be nervous about leaving their homes if businesses are allowed to reopen and travel resumes. This sentiment is highest in India (78%), Japan (77%), China (72%), the U.K. and Mexico (71%) and Brazil and Canada (68%).
Only a majority of people disagree with this in Germany (52%), while only 4 points separate those that agree and disagree in Italy. Other respondents more optimistic about leaving home are in Russia (37%), and France and Australia (32%).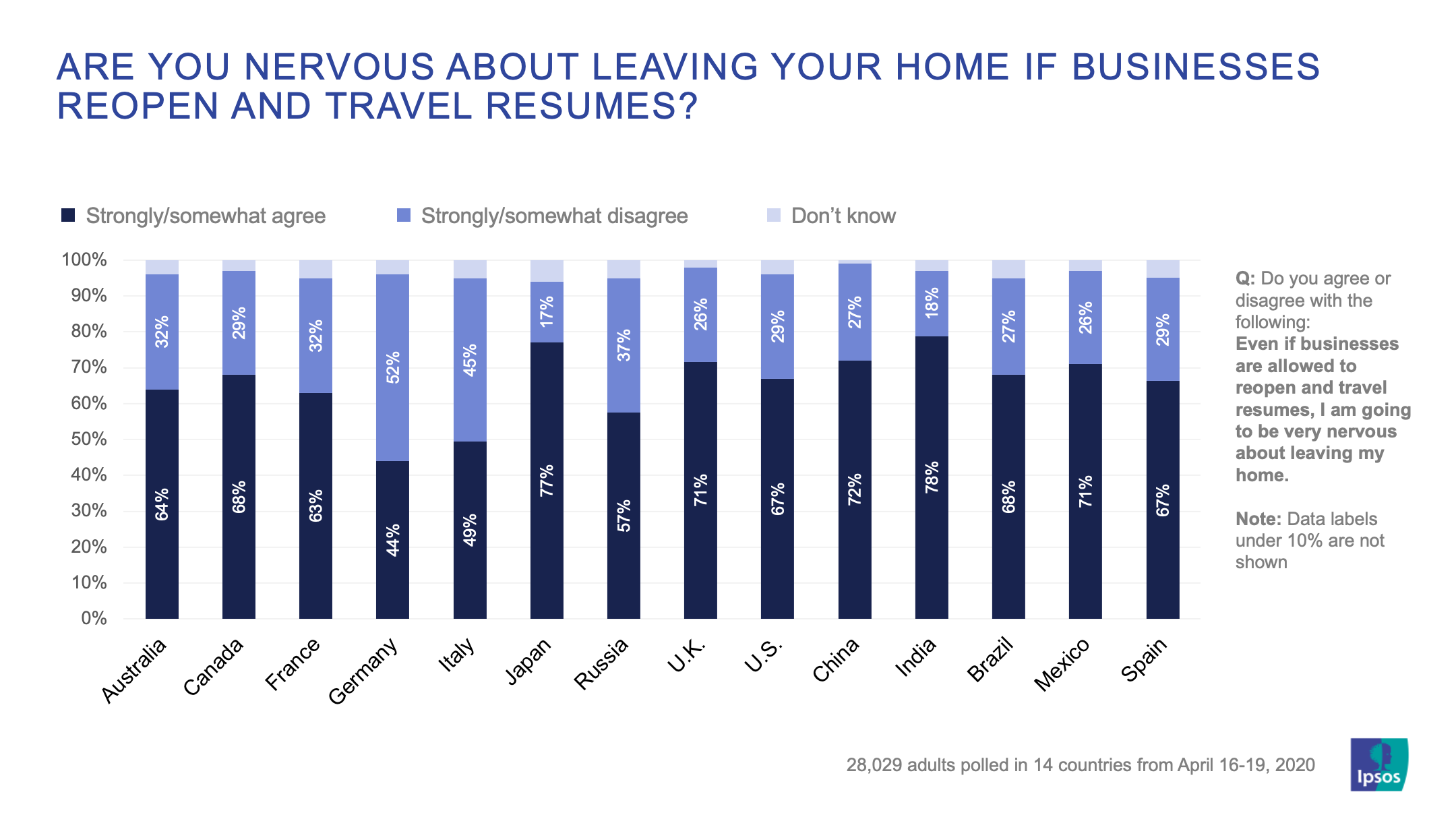 These are the results of an Ipsos survey conducted April 16th to 19th, 2020 on the Global Advisor online platform among 28,000 adults aged 18-74 in Canada and the United States and 16-74 in Australia, Brazil, China, France, Germany, Italy, India, Japan, Mexico, Russia, and the United Kingdom. Where available, tracking results from previous studies, conducted through April and March and selected results from February are referenced by date.