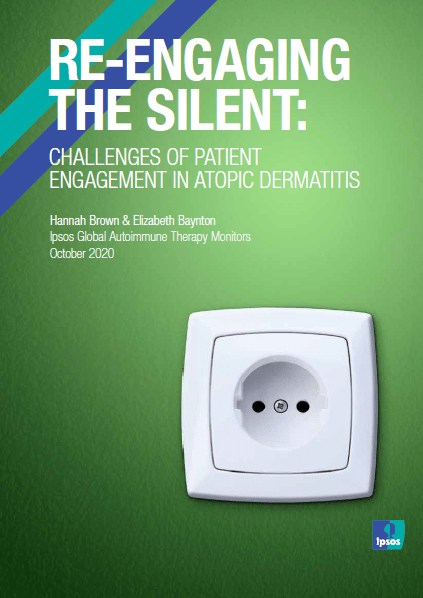 Despite the relatively high incidence of atopic dermatitis, a lack of targeted therapeutic options and low public awareness of the disease contribute to negative patient experiences – but is the AD physician-patient relationship also playing a role here?
Now is undoubtedly an exciting time in the AD space, with new treatment options set to enter the market. However, it is essential that physicians are extracting the right information from their AD patients in order to accurately identify potential candidates for these options. Insights from Ipsos' Syndicated Atopic Dermatitis Patient/Caregiver Communities and Syndicated Atopic Dermatitis Therapy Monitor suggest there may be some room for improvement in the AD patient-physician dynamic.
European Academy of Dermatology and Venereology (EADV) Congress.
On the same topic, Ipsos is also pleased to share our clinical poster presented at last week's EADV Congress: Evaluating US Healthcare Professional (HCP) interpretation of disease control in treated Atopic Dermatitis (AD) patients - Download the poster
If you'd like to discuss any developments arising from the Congress, please don't hesitate to get in touch.