A Singapore perspective on plastics
In this briefing paper, we examine the current situation with plastic packaging and waste in Singapore and opportunities for brands to drive change.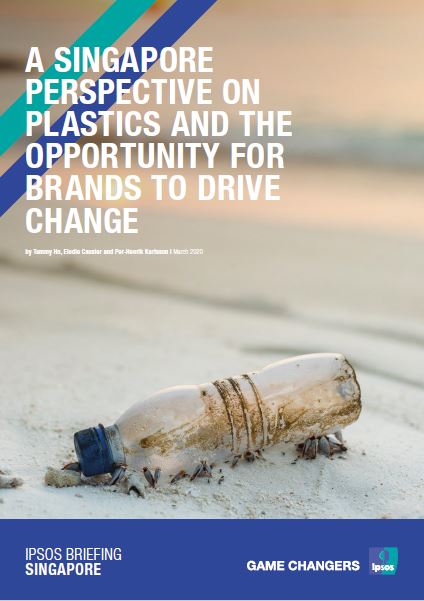 Consistent with markets all over the world, consumer sentiment in Singapore is shaping new expectations and new behaviours around sustainable packaging, which creates a new commercial imperative.
Written by our team in Singapore, this paper explores public attitudes towards plastic packaging and waste in Singapore, and provides insights into the various paths that businesses need to navigate in the global challenge of plastic reduction.
Key insights include:
Attitudes towards plastics and how to drive change – Singaporeans agree that the excessive use of plastics is a problem. However, reasons for the practice of recycling not being more widespread are varied; 47% say that that engaging in environmentally friendly practices is inconvenient and only 26% are confident in interpreting the recycling symbols on packaging.
Public policies and regulations – So far, government and NPO-led initiatives have been largely focussed on helping businesses make changes. Similar initiatives to drive behavioural change among consumers is still relatively new in Singapore, and local and community-led initiatives tend to lack scale and durability.
How are businesses trying to drive change – Brands' initiatives to help reduce plastic waste and promote a sustainable environment include replacing all plastic packaging with recycled plastic products, replacing single use plastic containers and straws with eco-friendly products and launching promotions to encourage non-plastic use. However, the recycling industry in Singapore is facing challenges, such as low levels of recycling and high levels of product contamination at source, which will need to be addressed in partnership with all societal actors – consumers, businesses and governments.